Woman-owned business Curious Kidstuff celebrates 20 years
Woman-owned business Curious Kidstuff celebrates 20 years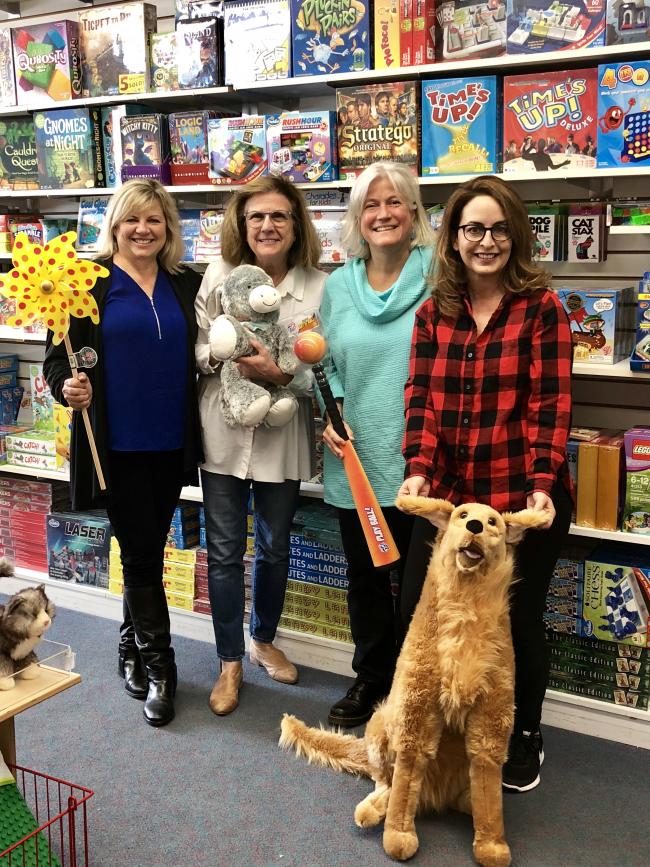 Photo courtesy Curious Kidstuff
Fri, 04/13/2018
Curious Kidstuff will be celebrating its 20th anniversary from 11 a.m. to 5 p.m. on Sunday, May 6. 
Located in the heart of the West Seattle junction, Curious Kidstuff is a much loved resource for toy shoppers all over Seattle.
Owner Ann Walker opened Curious Kidstuff with her business partner Monica Joyce-Walker. Their goal was to create a magical experience for kids, as well as toy and book lovers everywhere.
Since 2007, Walker has been the sole proprietor of Curious Kidstuff and enjoys her stores long-standing relationship with the local West Seattle community. Her desire to provide a high-quality customer experience that both inspires and "wows" her patrons has evolved over time.
Currently, art classes are offered twice a week for children 18 months and up, along with custom gift wrapping, birthday parties, premade party favor bags and play tables for children to experience a sampling of the toys carried in the shop.
As an entrepreneur in the woman-owned business arena, Walker has had her challenges over the years, but she will tell you that her desire to offer non-violent, intelligent and creative toys for children and their families has continued to motivate her. She is continually amazed at the patrons that visit time and again, and these days sees many of the kids from years gone by as parents shopping in her store.
The Curious Kidstuff 20th Anniversary event will take place at:
Curious Kidstuff
There will be a "20/20" Sale! Twenty years in business --20 percent off all in stock items
(excluding Lego brand) runs all day Sunday, May 6   
Celebration activities include games, activities, family fun photo booth, treats and gift certificate drawings.
Information is also available on their Facebook page:  Curious Kidstuff