Take center stage in "Starring You" at Youngstown in West Seattle this summer
Take center stage in "Starring You" at Youngstown in West Seattle this summer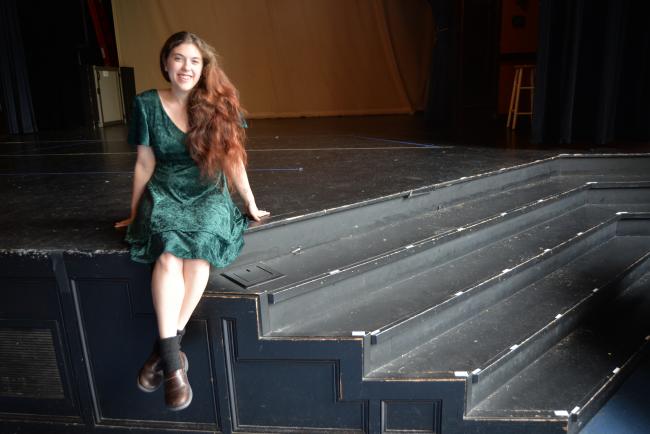 Photo by Lindsay Peyton
Mon, 06/18/2018
Kyleigh Archer is offering more than acting classes in her upcoming summer sessions in West Seattle. 
During "Starring You," students will work together to write the script and practice improvisation skills, in addition to learning about behind-the-scenes at the theatre. 
"We're trying to give them the whole show experience," Archer said. 
The course is scheduled from 9 a.m. to noon on Saturdays, from June 30 to July 21. Students, ages 8 to 13, will rehearse in the historic Youngstown Cultural Arts Center, 4408 Delridge Way SW. The suggested tuition is $50 per student, and scholarships are available. 
The summer sessions will culminate with two performances in the building's theatre--at 1 p.m. and 5 p.m. on Saturday, July 21. At the end, a cast party will he held for the young thespians and their families to celebrate the production.
"They'll get to celebrate the whole thing," Archer said. 
She explained that students will pick a general theme for the play and then work together to develop the plot. "We're going to have a lot of fun," she said. "We won't just be sitting around and talking."
Archer said theatre provides an opportunity for students to learn problem-solving, teamwork, body control, public speaking and empathy. They will also study the basics of literature—dialogue, plot and character development. 
"Theatre is the greatest team sport," she said. "Theatre is also the best way to make friends."
The course is open to any student who is interested. "It doesn't matter whether they have experience or not, but they have to be enthusiastic about it," Archer said. 
She is also offering the opportunity for an older student to serve as assistant director. "You can get some real life job experience," she said. 
This will be her first time to offer the camp and she wanted to develop a cost effective option for summer. "I want to provide an opportunity that is both inexpensive and productive," she said. 
Erika Bell, manager of Youngstown Cultural Arts Center, is looking forward to adding "Starring You" to the list of programs this summer.
"Youth theatre is something we've been wanting to see at Youngstown for a long time," she said. "We're excited for this new partnership and pathway, and I'm personally looking forward to seeing these young stars make our stage the place for their stories."
Archer is a director, designer and theatre teacher around Seattle. She earned her bachelor's in theatre from Cornish and has spent the past five years working with school districts and non-profits to add theatre, story-telling and improve classes for students. 
For more information, visit www.kyleigharcher.com/starring-you. 
For more information about Youngstown, visit http://youngstownarts.org.