West Seattle's ArtsWest looks "Beyond Ideas" in its upcoming season—Next six plays explore inherent need for connection
West Seattle's ArtsWest looks "Beyond Ideas" in its upcoming season—Next six plays explore inherent need for connection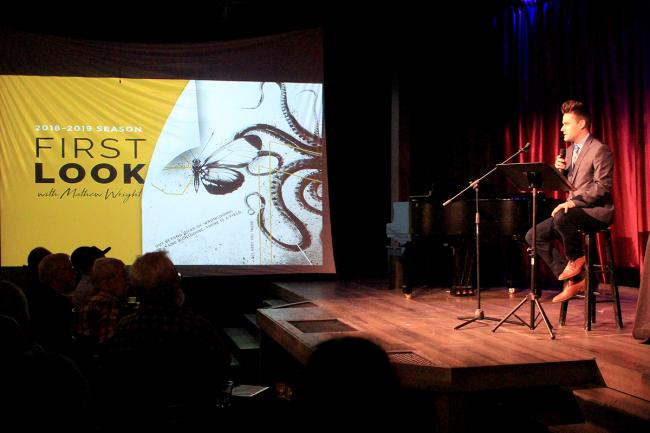 Photo courtesy of ArtsWest
Wed, 06/20/2018
ArtsWest's 2018-2019 season, "Beyond Ideas," focuses on the need for human contact in the midst of division and misunderstanding. 
"Many theatres title their seasons, but we take it a step further," artistic director Mat Wright said during a recent "First Look" lecture. 
He explained that the productions selected by ArtsWest Playhouse and Gallery, 4711 California Ave SW, each add something unique to the theme. 
"Each season is built around a question or an idea that goes along with the title," Wright said. "We take an entire year to explore it."
Wright said the six plays were selected from hundreds of options. 
"We have many lists and spreadsheets for what's going on across the country," he said. 
To determine which stories to show, Wright asks three questions: Why does this need to be a play as opposed to some other medium? Why do we need to see this play now? What makes this play great theatre?
In the end, six plays were selected that shared an essence. "A dominant theme that started to emerge in many of these plays is the inherent desire of one human being to connect to another in a deep and authentic way," Wright said. 
The stories also explored the complications that arise from a need for connection, as well as the strong need for a deeper partnerships and community in the present moment. 
"For a variety of reasons, it feels that we are particularly alienated from each other," Wright said. 
The title for the season is from a poem by the 13thCentury Sufi mystic Rumi: "Out beyond ideas of wrongdoing and rightdoing there is a field. I'll meet you there." 
Wright said in addition to evoking the need to connect, the poem also provokes a sense of action. 
"Ideas are not enough to create change in the world," Wright said. "Ideas are not always action. In order to take action, at some point, we're going to have to get beyond ideas." 
He said the new season differs from the selections for 2017-2018 in a number of ways.  
"It's a little bit quieter," he said. "It's a little more poetic."
Still, Wright said the plays will pack the same punch as in seasons past. 
The "Beyond Ideas" season opens with the Seattle premiere of "Skeleton Crew" by OBIE Award-winning playwright Dominique Morisseau. 
This saga of Detroit autoworkers is set against the backdrop of the Great Recession. Rumors of shutdown start to spread at one of the city's last auto-stamping plants, forcing a tight-knit family of workers to face the question of what they're willing to sacrifice to survive.
"Skeleton Crew is great theatre because of the characters," Wright said. 
He said all of the individuals created in the plot are well-rounded and three-dimensional.
"They're interesting and idiosyncratic," he said. "None of them is a person that you've met before." 
In addition, Wright believes Morisseau is a unique talent as a playwright. 
"Dominique Morisseau's writing is amazing," he said. "It's an incredible combination of realistic dialogue and also poetic sensibility. Those two things operate simultaneously, which I think is a recipe for magic in the theatre."
The play runs from Sept. 20 through Oct. 14. 
For the holidays, ArtsWest will debut in the West Coast a new, 10-person chamber version of the Tony Award-nominated musical "Jane Eyre." The show is based on Charlotte Brontë's novel with music and lyrics by Paul Gordon with book and additional lyrics by John Caird.
The production, which will take the stage from Nov. 15 through Dec. 23, tells the story of a young orphan who finds an unexpected home with a wealthy family. She also discovers love. 
Wright said the musical has been on his radar since it premiered in New York in 2001. "I fell absolutely in love with it," he said. "It was at the time--and still I think—one of the finest musical theatre scores that I've ever heard in my life."
Wright said that the story touches on the theme of connection in a few ways. 
"This play is very much about the bravery of being together and with each other in the face of a world that tells you that you shouldn't be," he said. "It's an extraordinary kind of story to see right now."
The season continues with Tony Award-winning playwright David Henry Hwang's "M. Butterfly," the story of a French diplomat's decades-long affair with a man posing as a female Chinese opera star. 
The play, which runs from Jan. 24 through Feb. 17, parallels the opera "Madame Butterfly." 
Wright said that the intimate space at ArtsWest will suit the story, which will transport the audience to a variety of settings. He added that the play is funny. 
"His characters are sly, witty and intelligent," Wright said. 
The next play in the series "Beyond Ideas" is Pulitzer Prize-winning Annie Baker's "John," which runs from March 14 through April 7.
The story takes place at a bed and breakfast. A young couple is struggling in the shadow of infidelity to rebuild their relationship.
"We see poetry in the writing, and we also see poetry in the circumstances," Wright said. "We also see intergenerational wisdom."
He said the play asks what responsibilities individuals owe to those they love. "It's also about what does it mean to find your true love," Wright said. 
Next on the list is "Office Hour" by Julia Cho, which takes the stage from May 2 through May 26, 2019. 
"This play is probably the darkest of our season," Wright said. 
The plot revolves around a professor, who invites a troubled student to her office to discuss some of his disturbing writing. The play tackles topical issues of gun violence, immigration and the concept of "the other."
"It's among the most difficult subject matters one could write a play about, and it's one of the most important subjects that we could make a play about," Wright said.   
He said the theme of dehumanization takes center stage, as assumptions take the place of truth. In the end, he added, the play offers hope.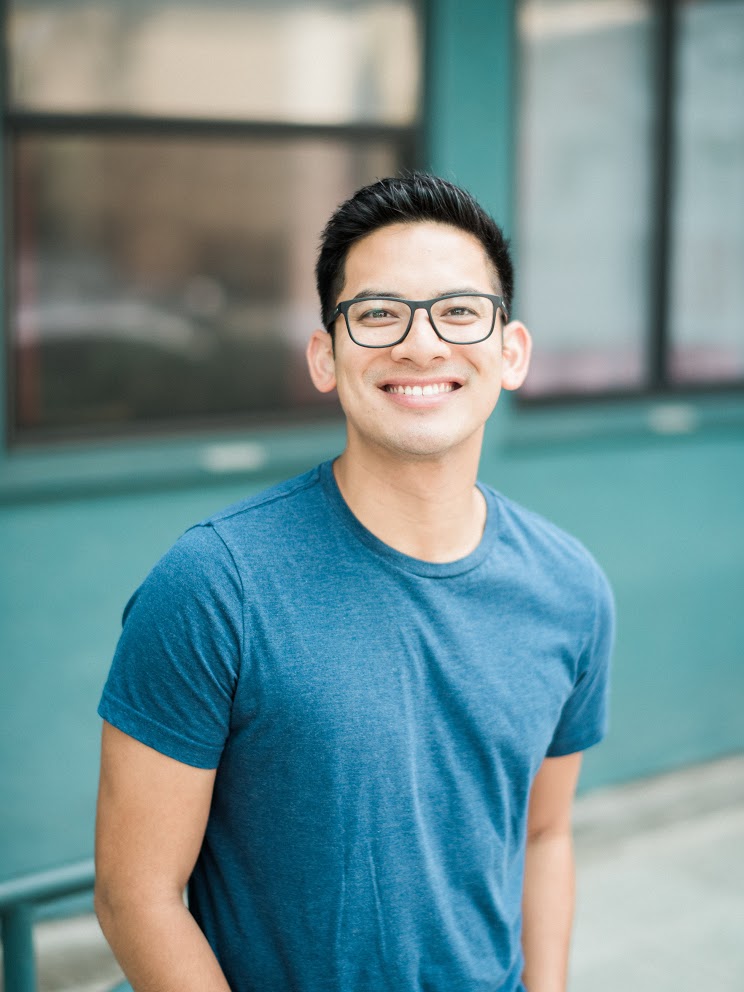 The final show of the season is the world premier of "The Last World Octopus Wrestling Champion."
The new musical, written by Seattle's own Gregory Award-winning Justin Huertas, runs from June 20 to July 28, 2019.
Wright said the story weaves together myth, Puget Sound folklore, family and transformation.
"Justin is interested in exploring worlds of extremely different circumstances," Wright said. 
Huertas said the plot was birthed while he was researching Seattle mythology and discovered the World Octopus Wrestling Championships. 
"People would come from all over the world and compete in the wrestling of the heaviest octopus," he said. "The play takes place in the present day."
The story is about a mother and daughter relationship—and also includes a love story with the daughter and another young woman. 
"It's about being a parent and what it's like to let your child be an adult, go into the world and make mistakes," Huertas said. 
Huertas said Wright is giving him creative space to play and create something truly unique. 
"Mat decided to give me a chance to do this," he said. "It's an idea that's been in my head for I don't know how long."
Wright looks forward to seeing Huertas' play realized. "I can't think of a better way to end the 2018-2019 season than with this piece," he said.
Season subscriptions are now available with single tickets offered by Aug. 1. For more information, visit www.artswest.org