Let's Talk Race series continues in Delridge
Let's Talk Race series continues in Delridge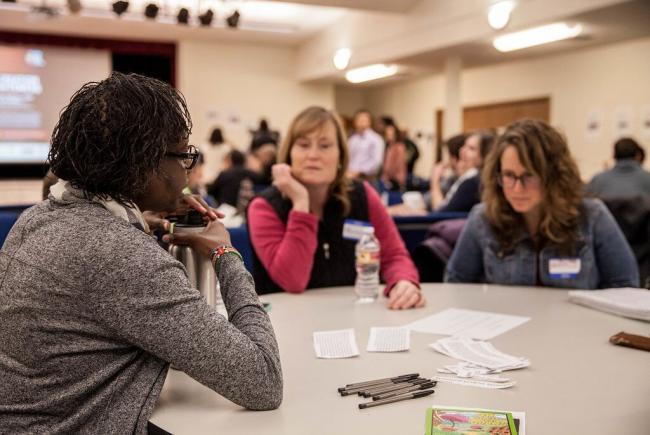 Photos by Tanisha Frazier with Moments Captured Photography 
Thu, 06/21/2018
Nafasi Ferrell is trying to start a conversation – one that's not only important for Delridge and West Seattle but for the nation as a whole. 
She serves as project specialist for the Delridge Neighborhood Development Association (DNDA) and designed the eight-talk series "Let's Talk Race." 
"The discussion needs to change," Ferrell said. "And the how we have the discussion matters."
That's why she is working to create an environment for dialogue about bias and a place that encourages community engagement, a space where people can listen deeply to each other. 
Her focus is on restorative justice practices and storytelling, as well as developing self-awareness and building opportunities for self-work. 
"Then, we can build solutions together," Ferrell said. 
She has already hosted events entitled "Migration and the World," "The Creation of Whiteness," "Understanding Islam," "American Housing and Economics" and "Nurturing the Environment and Food Access." 
The series continues on July 28 with an event about the education system in U.S., tying it to historical roots with Native Americans. 
"Most people of color do not have access to a very good education," she said. "We'll talk about what the future of education looks like."
Let's Talk Race continues in September with "13thand U.S. Policies."  The event will explore the documentary film "13th" which highlights ways slavery continues to survive in modern times through practices including the drug war and incarceration system. 
"We never got rid of slavery," Ferrell said. "We changed the way we enslave people." 
In November, Let's Talk Race closes with "Restorative Justice and Healing," which will bring the series full circle. 
"We need to focus on healing," Ferrell said. "You have to work and desire a better world. If you want it, then it's possible."
Each event includes free childcare and a communal meal. Each part of the series will explore history and the present, as well as ways to move forward. The sessions all use circle work to engage participants and are led by youth in the community.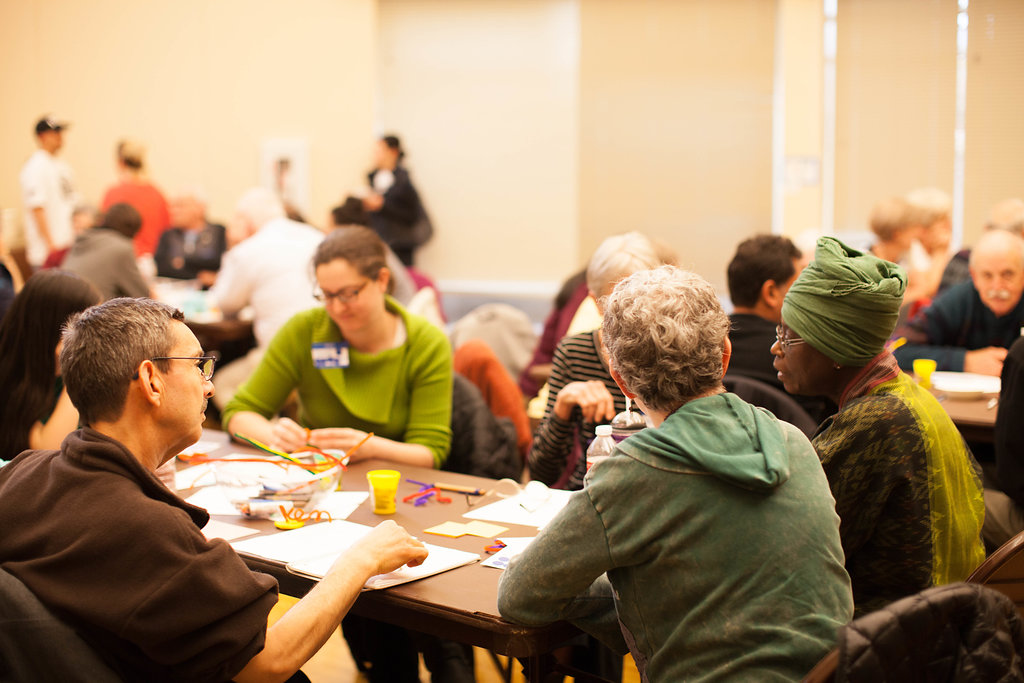 Sonja Lerner was one of the youth leaders of theCreation of Whiteness event. "I could feel my growth during the process and it was really cool to have a product at the end that I was so proud of," she said. 
Lerner added that she enjoyed the opportunity to grow and lead.
"It was also really awesome to get to learn about the topic and then share back to my community in a way that I feel like really made a difference," she said. "This project is having such an amazing impact on the community. It is bringing us together, providing a space to look closely at subjects that are often shied away from, facilitating healing."
Ferrell said that this series is a jumping off point for future events. "Let's take this a step further and reach more people," she said. 
Ferrell explained individuals from a variety of backgrounds and cultures have made the Delridge neighborhood their home. Creating opportunities for dialogue can help build better understanding and promote a sense of belonging in the area. 
She plans to continue to work towards finding solutions. "Life is not a quick fix," she said. "We're journeying together."
David Bestock, executive director of DNDA, said that the Let's Talk Race series embodies the organization's goal of convening diverse groups of individuals to participate in critical conversations. 
"The Let's Talk Race series is part of DNDA's mission to 'integrate art, nature, and neighborhood to build and sustain a dynamic Delridge,'" Bestock said. "Part of this work for us is celebrating multiculturalism and working to dismantle and overcome structural and institutional oppressions."
He explained that DNDA seeks to advance racial, social and environmental justice, as well as to amplify lesser-heard voices.  
"Through our Let's Talk Race series, our goal is to provide healing and education to all people, here in Delridge and beyond," Bestock said. 
 For more information about the Let's Talk Race Series, visit dnda.org/raceseries/