Canna West Seattle moves to larger space, across the street
Canna West Seattle moves to larger space, across the street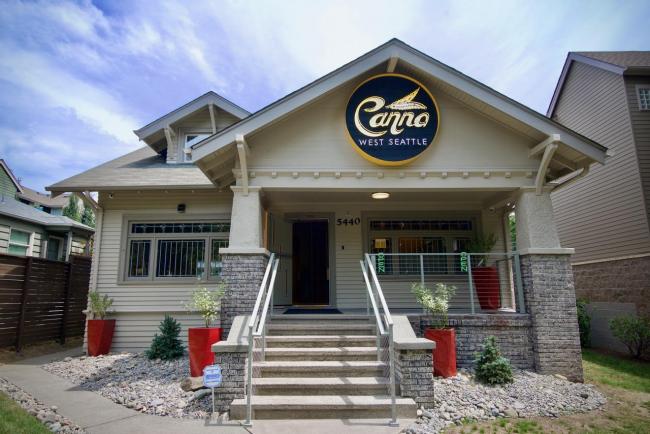 Photos by Patrick Robinson
Fri, 06/22/2018
Canna West Seattle is preparing to celebrate its "grand opening" in a new location—with live music, food trucks and smoking hot deals. 
The festivities take place from 2 p.m. to 7 p.m. on Saturday, June 23 at the cannabis shop, now located at 5440 California Ave SW. 
The pot shop, however, has been in business for a little over a year already.
Owner Maryam Mirnateghi explained that her plan has always been to sell weed out of the cozy Craftsman. She wanted to offer high-end glass, accessories and merchandise in the smaller space across the street. 
When permitting issues resulted in construction creeping along at a little slower than anticipated pace, Mirnateghi decided to run all operations from the location at 5435 California Ave SW. 
"It actually worked out for the best in the long run, because we've learned so much," she said. 
Having everything in the former 600-sq.ft. spot meant figuring out how to operate at maximum efficiency. 
Now, Mirnateghi is able to set up shop in the 2,400-sq. ft. location she originally intended. In the upcoming month, she hopes to reopen the space across the street as a gift shop. 
Having more room will benefit customers, Mirnateghi said. There will be five registers in the new space, as well as more employees on the floor. 
"People won't have to wait in line as long," Mirnateghi said. "It will be faster and better."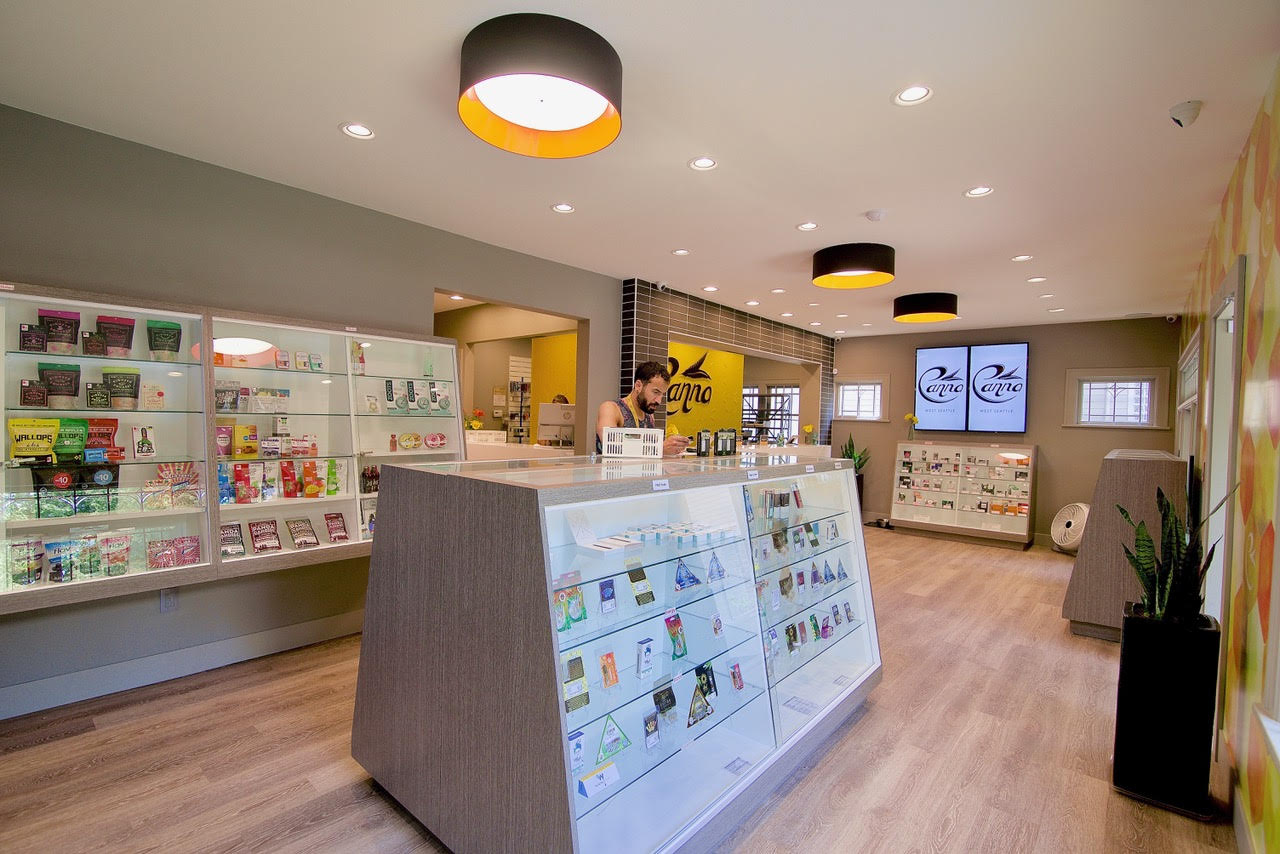 Some things will stay the same, she added. 
"It doesn't matter which space we're in, we always have a great vibe," Mirnateghi said. "We hire people who are passionate about this and who fit our culture. People come in and leave with a smile on their faces."
Mirnateghi is also dedicated to the industry. She has spent the past 10 years building up her business. 
After building a career in professional real estate, Mirnateghi started consulting a friend in the cannabis business. 
"I ended up learning a lot about the political landscape of the cannabis industry at a time when it was mainly underground," she said. "It was a lot of research and a lot of work, but I realized there was a lot of opportunity as well."
Mirnateghi ended up opening her own store Fusion Medical Marijuana in Lake Union and became a founding board member of the Coalition for Cannabis Standards and Ethics. 
After seven years, she decided to close Fusion and move to her own neighborhood, West Seattle. 
In November 2016, she opened Canna West Seattle. "Pot shops are all a little different and have their own flavor," Mirnateghi said. "I knew what would thrive here. I love this neighborhood. I intimately know the community. It's my home and I care about it."
For more information, visit www.cannawestseattle.com.