Lucky 5 store celebrates six years in business on 35th SW
Lucky 5 store celebrates six years in business on 35th SW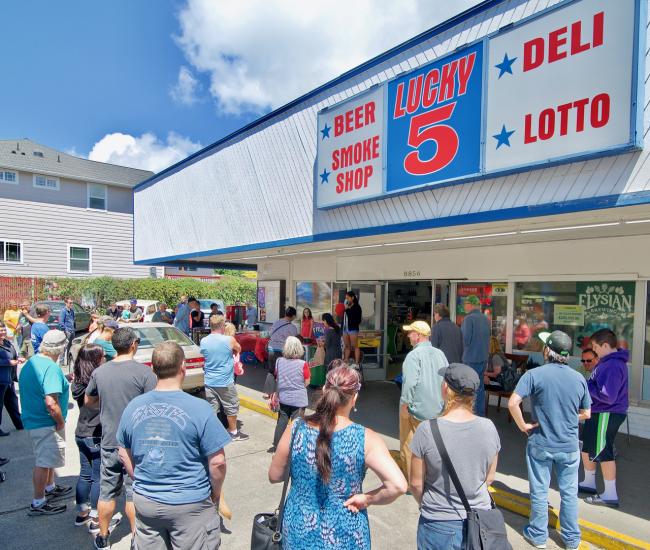 Sat, 06/23/2018
The Lucky 5 store at 8856 35th SW celebrated six years in business on June 23, with a special customer party, held outside at the convenience store/gas station. A 50 inch flat screen TV was the big draw but there were 11 prizes in total and everyone who showed up got a high quality water bottle with scratch tickets inside. 
Hats, backpacks, and other merchandise were all handed out as part of the prize packages.
The store is family owned, Sue, Selena, and Sonny Lim operate the store. Selena explained that the store, in addition to the usual convenience fare has something unique in the area. "We have a milk shake and smoothie machine. It's a blending bar so you can make your own. There are more than ten flavors that you can choose from. F'Real is made from real dairy products and you can choose your blend type from thin, regular and thick. It's very versatile."
Gatewood resident Kevin Farm walked away with the big TV but everyone that came to the event walked away a winner.