Land use application on two four story rowhouses gets conditional go ahead
Land use application on two four story rowhouses gets conditional go ahead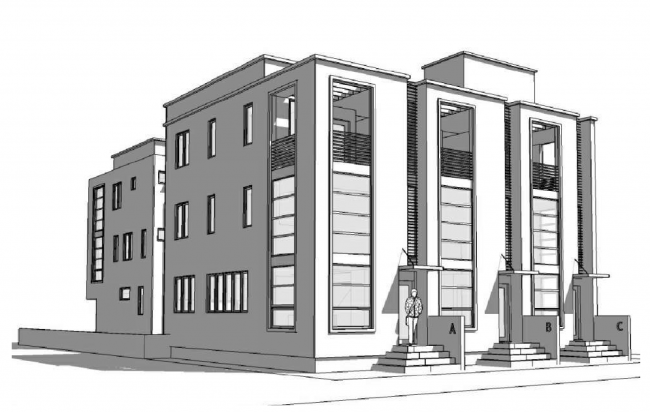 Mon, 07/30/2018
A land use application to build two four story structures, a total of five units with parking for seven vehicles provided at 2422 55th Ave SW has been given a conditional go ahead by the Seattle Department of Construction and Inspections. The SEPA - Environmental Determination remains to be made.  The existing structures would be demolished.
The applicant is Dave Biddle and the complete plan set can be downloaded here.
The SDCI decision and recommendations letter is available here.
The project is being designed by KO Architecture in Ballard and built by Brothers K Development LLC.