West Seattle Police Blotter week of 7-30-18
West Seattle Police Blotter week of 7-30-18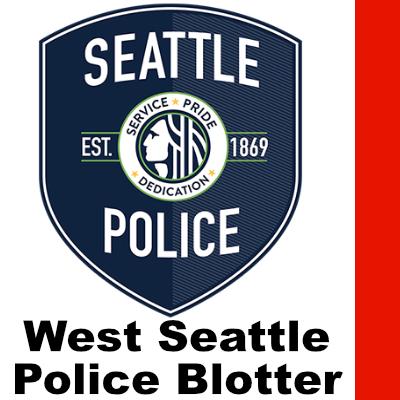 Mon, 07/30/2018
Body found and murder suspected
Detectives are investigating after a body was found in the 8400 block of 1 Avenue South just before 3:30 p.m. Saturday.
Witnesses told detectives there was a disturbance at the address just before an unknown make and model of car sped away. The witnesses went on to say that a man who had died, was lying on the ground where the car had been.
Detectives will now work with the medical examiner's office to determine the cause of death. This remains an active investigation and anyone with information is asked to call the homicide/assault tip line at (206) 233-5000.
The address listed is for Lion Trucking but no association with that firm has been announced.
Detectives investigate fatal stabbing
Homicide detectives are continuing to investigate a fatal stabbing that occurred Friday night, July 20, around 9:45 p.m. Officers responded to a report of a person on the ground in the 1600 block of S.W. Cambridge St. Officers arrived and located the 34-year-old male victim, who was unresponsive. 
The Seattle Fire Department responded and attempted life-saving measures, which were unsuccessful.  The victim was declared deceased at the scene. A K-9 team arrived and attempted a track a suspect. In addition, King County's Guardian One helicopter searched for a suspect from the air, but no one was located.
Crime scene investigators processed the scene. Homicide detectives are now handling the investigation, which remains active and ongoing.
Anyone with information is asked to contact the tip line at (206) 233-5000.