Camp West bar aiming for mid October opening in the Junction
Camp West bar aiming for mid October opening in the Junction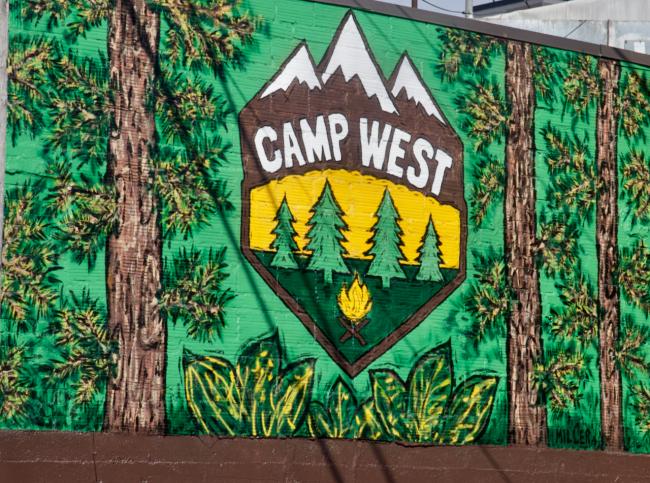 Thu, 09/22/2022
Coming to the West Seattle Junction in (hopefully) mid-October is Camp West in the former West 5 location.
The bar, the second in the "camp" theme for owners Patrick Haight and Nuri Aydinel who have operated the Camp Bar in Tacoma for a few years now. Aydinel is also the founder of the successful Kizuki Ramen chain of Japanese restaurants.
Haight comes to the new spot with a long history in the hospitality industry. His background includes managing Tini Biggs, the Hula Hula Tiki bar, and time as the Food and Beverage Operation Manager for Snoqualmie Casino. He is also the creator of BroVo Amaro which won both a silver and gold medal.
Haight said, "Things are progressing well and anticipate an opening in October. We are in the process of waiting for some booths to arrive and a few other items to arrive and then will begin with menu development and beverage lineup, hiring, and then training. No unseen delays at this time. Looking forward to getting our doors open and meet some our neighbors. The outside Mural was done by Andrew Miller (gift by our landlord)."
He mentioned that some of the drinks and menu items in the Tacoma location may find their way to the West Seattle spot including the One Eyed Squirrel, the Airstream cocktail and an award winning Manhattan. The food will be "all over the map" but expect to find some key burgers, and a few camp themed items. A new chef, (recently with Lady Jaye) is now on board and developing the menu.
There's no signage out front just yet but that is expected soon. Inside they say you'll find a "full bar and the Northwest's worst wilderness art and oddities collection."