SUV ends up on beach at Cormorant Cove Park
SUV ends up on beach at Cormorant Cove Park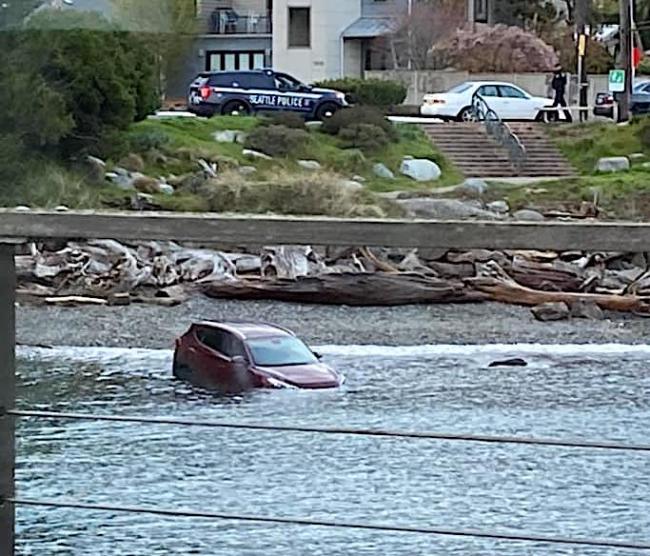 Mon, 04/17/2023
A large emergency response call went out around 6:10 for a vehicle which was on the beach at Cormorant Cove Park, just adjacent to the Harbor West Condominiums on Beach Drive SW. 
The Beach Drive Blog covered the story and it appears that the vehicle may have been stolen. It was a Hyundai Tucson SUV of the type that is highly subject to theft.
It appears that the vehicle was driven down to the beach over the sidewalk, grass, rocks and driftwood before becoming stuck in the sand.
There is public access boat ramp just to the north of Harbor West that was installed when they were constructed but that route was not taken.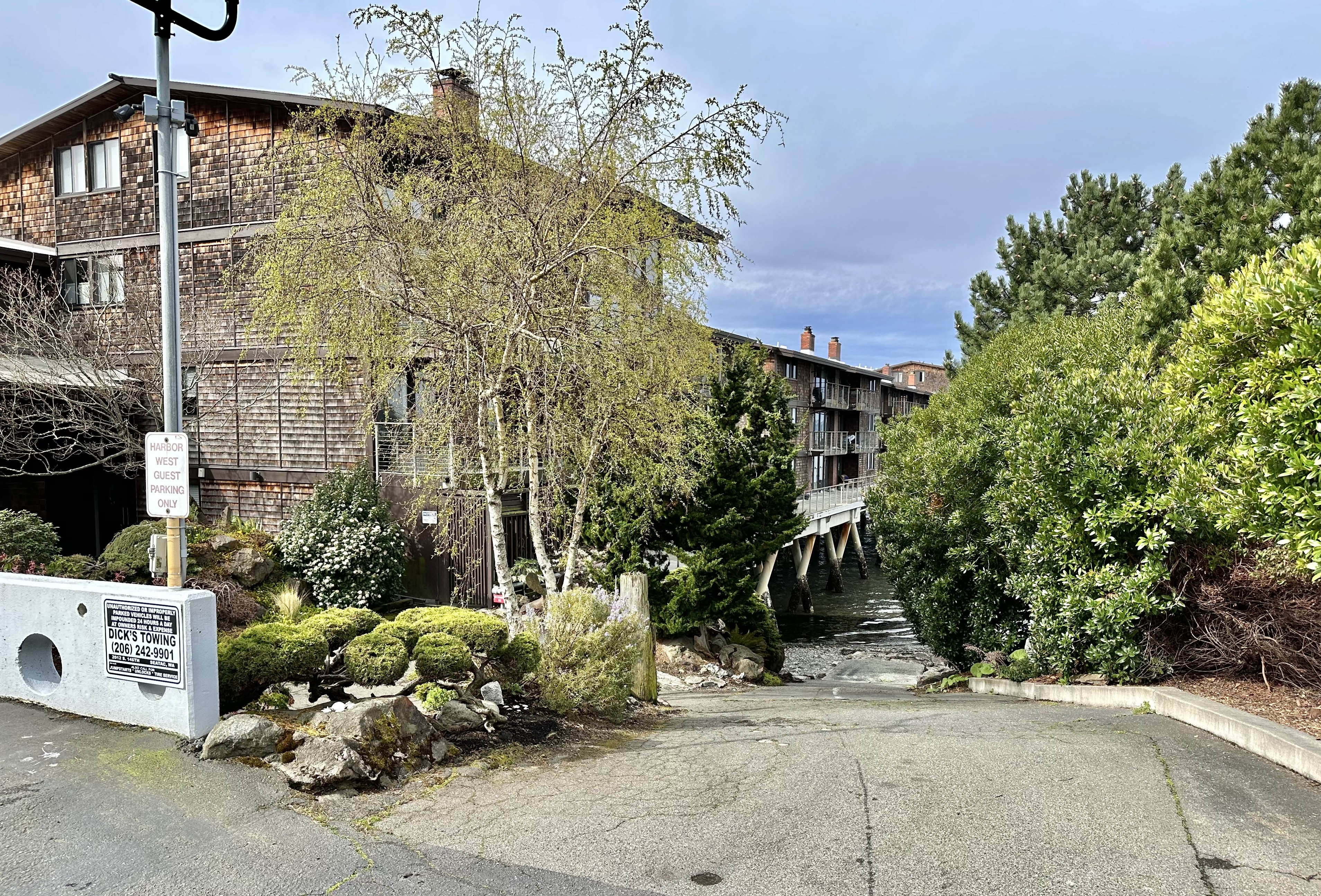 A tow truck arrived shortly before 10 am to remove the vehicle from the beach.