KPNW 98.9 FM will present Citizen Cope at Easy Street Records Aug. 25
KPNW 98.9 FM will present Citizen Cope at Easy Street Records Aug. 25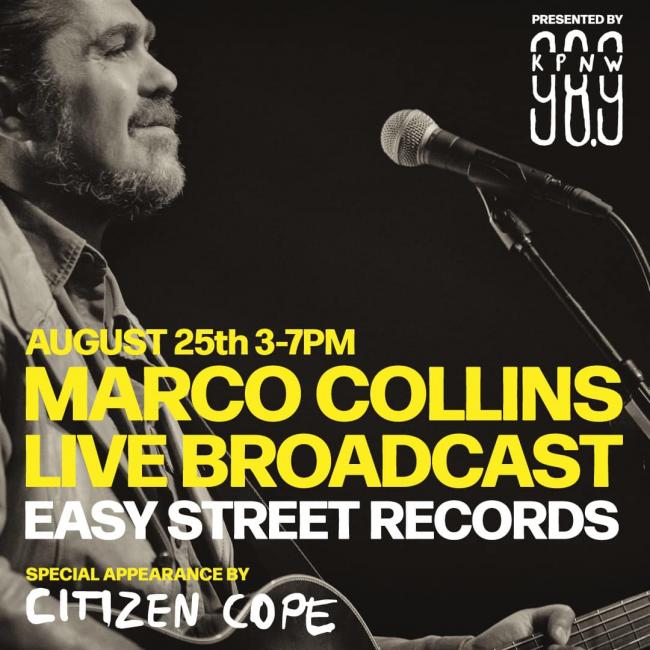 Sat, 08/19/2023
Recording artist Citizen Cope will appear in a four hour event at Easy Street Records on Aug. 25.
The event is sponsored by KPNW 98.9 FM and hosted by well known Seattle radio personality Marco Collins who will interview the artist.
Cope, aka Clarence Greenwood, rose to fame with songs such as Sideways, Sun's Gonna Rise and Summertime.
For entry, download the KPNW App to show at the door.
The event will run from 3pm to 7pm.