Pickleball court for Lincoln Park? Parks moving ahead despite opposition
Pickleball court for Lincoln Park? Parks moving ahead despite opposition
They plan to have it done by late fall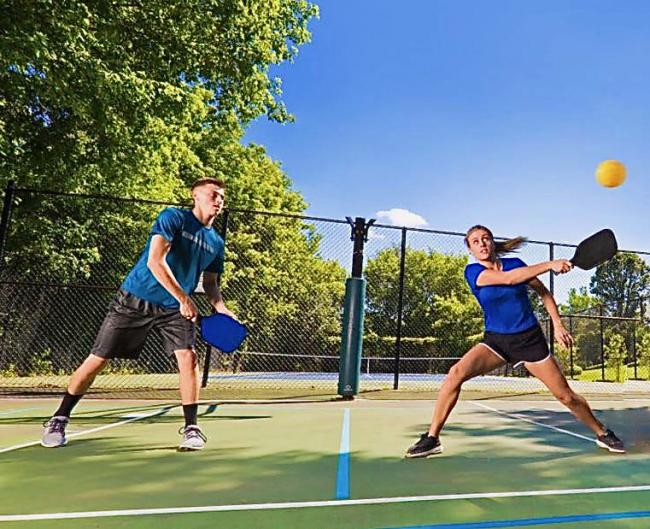 Thu, 09/28/2023
Seattle Parks and Recreation is working to add more pickleball courts around the city as the popularity of the northwest born sport continues to grow. There are 47 pickleball courts in Seattle with five in West Seattle. A study by Parks that was released in late July did not mention that a spot in Lincoln Park was under consideration. Also there's no mention of it on the Parks Department planning page.  But apparently it is still being planned. A previous plan to restripe the courts at Solstice Park has been abandoned.
King 5 News reported that Parks sent them a statement saying, "Creation of a dedicated pickleball court at Lincoln Park, keeping the Solstice Park tennis courts intact as a dedicated tennis site with no dual striping."
Now there's a petition sponsored by West Seattle wildlife biologist Kersti Muul hoping to preserve the park's natural balance. Citing impact on wildlife, noise and light pollution, traffic congestion, and more she hopes to gain public support in opposition to the project.
Muul also shared a letter she wrote to Parks seeking more information on the idea. 
Parks did respond to a request for more information about their plan to Muul and said,
"As you are aware, we selected Lincoln Park as an alternative to the dual striping at Solstice Park after we heard from both tennis and pickleball players that separate courts were preferred, and we found an opportunity to make that happen.  

Through work with a consultant and community engagement, Lincoln Park was considered as a potential location for dedicated courts in SPR's 2020-2021 Outdoor Pickleball Plan.  At that time, it was not included as one of the top candidates due to size, lack of funding and its current use as a grounds crew storage facility. However, since then, SPR received a grant enabling us to build these courts for community use and to relocate the maintenance storage site away from the Lincoln courts. 

The pickleball courts will be developed on an existing concrete court that once served a tennis court within Lincoln Park. The court will consist of an asphalt overlay, and SPR may add a top coating down the line should funding allow. Additionally, we are evaluating if lighting is feasible or appropriate for this site.  

Additionally, we plan to move quickly to develop these courts, with the goal of the courts be open for play in late fall 2023. 

This is an existing court, and the work is categorically exempt from SEPA requirements as maintenance of an existing facility.  A landscape architect has been assigned to the development Lincoln Park tennis courts, and they have reviewed the site and will be using best management practices to implement courts here.  

We plan to offset bringing another active use to Lincoln Park by relocating the SPR grounds storage facility to the crew headquarter location. This will remove trucks, along with their emissions and traffic, driving in and out of this actively used part of Lincoln Park. 

We are committed to communicating our plans for pickleball courts in Lincoln Park frequently. While there are no opportunities for public engagement, we can answer any questions you have and share any concerns you may have with Parks and Recreation leadership. In addition, we'll install a project sign near the site to share project and contact information. "
Kersti Muul added a comment, "The responses are insufficient and dismissive, as is their idea of  'offsets'. That is not a commensurate offset or mitigation.  Landscaping and maintenance crews will still be driving around the park and it is a negligible amount of emission to begin with. The mulch pit area is rarely visited by trucks. This further strengthens my point that no environmental review was done, or was done by someone totally unqualified. A landscape architect is not qualified to determine environmental impacts."