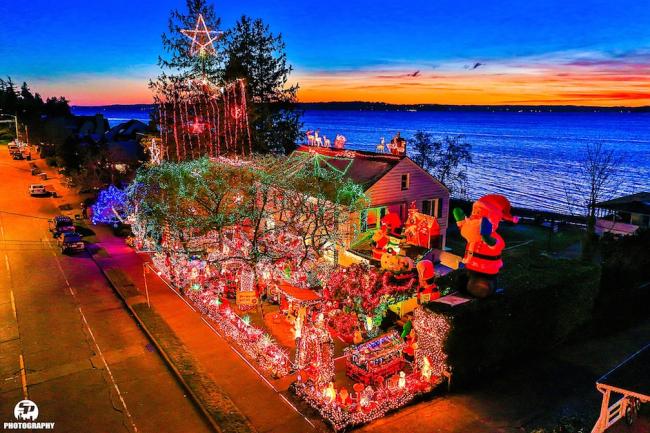 The Menashe Christmas display located at 5605 Beach Dr SW kicked off their annual lighting ceremony on Sunday, November 30, 2014. The display will last until New Years.
A crew of eight spent six days putting up the largest light display in West Seattle.
New this year is a Santa mailbox where kids can deposit mail for Santa and they will get a response from a crew member. There is a new train display, a biplane hanging from a tree and this year there are an estimated 150,000 lights all assembled under the direction of Josh Menashe.