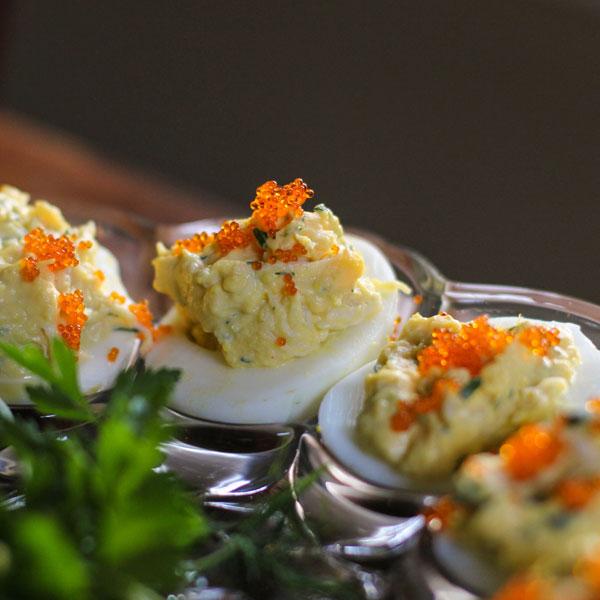 By Chef Jeremy McLachlan
The best thing in the world is the egg. They are cheap, nutritious and you can cook them many different ways. Kathy has the nutrition in her blog The Unscrambling Of Eggs and I get to tell you all the ways to cook an egg. The original chef hat has 100 pleats in the top of it and this signifies how many different ways you can cook an egg. Egg is amazing because it can be manipulated in so many ways and is protein packing giant. Egg is the base for many loved items like whipped egg whites for meringues, emulsified egg yolks with oil for mayonnaise or the combination of whipped egg whites folded into warmed egg yolks to create a magical souffle. I love eggs and know that no kitchen can survive without this eggsistential item.
This month I am going to give you our amazing crab stuffed deviled eggs. These little gems are being served Easter weekend at all three Salty's locations.

Crab Deviled Eggs
Serves 6-8
1 dozen eggs, hard-boiled and peeled