Ballard Crime Watch: Thief tries to take air compressor in front of owner
Ballard Crime Watch: Thief tries to take air compressor in front of owner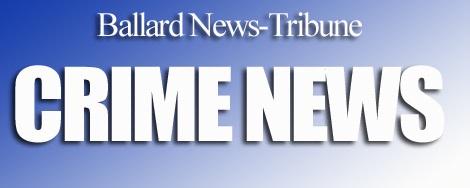 Mon, 03/30/2015
Camera-shy thief tries to flee with air compressor
On March 23 Seattle Police officers responded to a burglary at a residence on the 2300 block of NW 67th Street. The complainant told officers that he returned home to find a scruffy, middle-aged, white male in a white truck parked in front of his house. When the suspect saw the complainant he immediately drove down the street but came back and parked in front of the residence. The suspect got out and walked up to the house. He tried to carry an air compressor to his truck. The complainant confronted the man. The complainant recognized the air compressor and knew the suspect had taken it from his garage. The suspect told the complainant that he owned the compressor and was taking it. The complainant threatened to take a picture of the suspect. The suspect put down the compressor and fled. The complainant went into the house and noticed cabinets were opened. He called police. Officers discovered the suspect had broken through the door to the garage. They searched the house but found no other disturbances. No latent fingerprints were found.
Details emerge in Ballard Avenue robbery
On March 18 police responded to a robbery on Ballard Avenue NW. Two women were sitting in their car when a suspect approached them. He broke the window to the driver's side and demanded their money. He pointed a gun at them. The victims feared he would shoot them. They were hit in the face with broken glass. One of the victims threw her purse out at the man. He grabbed it and ran off. They called police. While officers were listening to statements from the victims, one of them received a notification from her bank that said her card was being used at a local ATM on the 8500 block of 15th Ave. NW. Officers went to that location and saw a man matching the description. When the suspect saw officers he immediately ran. Officers pursued the suspect until he slipped and fell. Officers apprehended the man and asked him why he ran. He said he found some bankcards on the ground and that he knew he should not have used them. The victims were taken to the scene for a 
"show-up," but were unable to positively identify the man. Police took the suspect to the station and questioned him. He denied being involved in a robbery or owning a gun. The suspect said he found the victim's bank cards and drivers license on the street. Officers checked the suspect's shoes for broken glass. They found shards and submitted it for evidence. They also acquired surveillance footage of the man using the cards at a convenience store. The man was booked in King County Jail for possessing stolen property.