Sportswatch: Sports events worth keeping an eye on
Sportswatch: Sports events worth keeping an eye on
Week of 8-14-17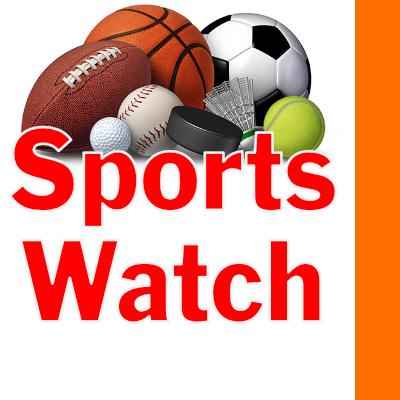 Mon, 08/14/2017
By Tim Clinton
SPORTS EDITOR
High schools
Tryouts for high school football get underway this Wednesday, while practices for all other fall sports including girls soccer, volleyball, cross country, girls swimming, golf and boys tennis at various area schools open Monday.
Contact respective schools for information on tryouts and specific offerings.
Pros
Mariners
Seattle wraps up its only home stand for August on Wednesday, hosting the Baltimore Orioles for a 12:40 p.m. game at Safeco Field.
The Mariners take Thursday off to go to Tampa Bay for an important series with the Rays, with games at 4:10 p.m. Friday, 3:10 p.m. Saturday and 10:10 a.m. Sunday.
Seattle visits Atlanta for interleague action against the Braves at 4:35 p.m. Monday and Tuesday.
Seahawks
Seattle hosts the Minnesota Vikings for a 7 p.m. preseason game at CenturyLink Field on Friday that can be seen on Channel 13 television.
Sounders
Seattle's defending Major League Soccer champions entertain Minnesota for 7 p.m. action at CenturyLink Field on Sunday that can be seen live on FS1.
Storm
Seattle is also playing Minnesota in women's basketball, only at 7 p.m. Wednesday at the KeyArena.
Kelsey Plum and the San Antonio team fly in for action at the same time Friday and Sunday the Storm breezes into Chicago for a 3 p.m. game.
Wednesday's and Friday's action can be seen on JOEtv.
Reign
Seattle visits Chicago for 5 p.m. professional women's soccer action Wednesday before dropping in on Piscataway for a 4 p.m. clash Saturday.
Rainiers
Tacoma is in Salt Lake City for 6:05 p.m. Pacific Coast League baseball action Wednesday and Thursday and for a 5:35 p.m. game Friday.
The Rainiers come home to play El Paso at 7:05 p.m. Saturday, 1:35 p.m. Sunday and 7:05 p.m. Monday and Tuesday.
AquaSox
Everett's Northwest League baseball team hosts the Tri-City Dust Devils for 7:05 p.m. games Wednesday, Thursday, Friday and Saturday at Everett Memorial Stadium before visiting Vancouver on Sunday, Monday and Tuesday.
Emerald Downs
The Auburn horse racing track is open for 6:30 p.m. action Friday and at 2 p.m. Saturday and Sunday.