Keeping Track: Where area sports stars meet their future
Keeping Track: Where area sports stars meet their future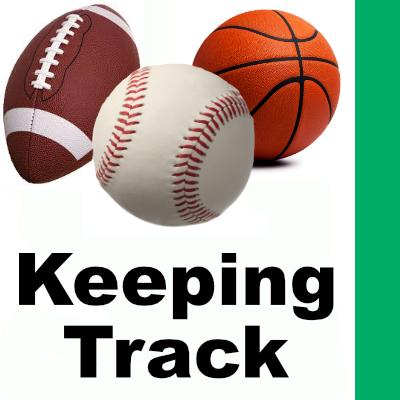 Tue, 08/15/2017
By Tim Clinton
SPORTS EDITOR
Kelemete starting at center
Evergreen High School and University of Washington graduate Senior Kelemete is starting this year off at center for the New Orleans Saints, due to the absence of former Seattle Seahawk Max Unger because of foot surgery.
Kelemete has been a versatile offensive lineman for the Saints who can play five different positions.
"Ideally, he's playing center or guard. And he's also played tackle for us in a pinch before, so he'll receive some work there," said coach Sean Payton in an article on the Saints' website.
"My message was I was probably going to get a lot more work at center, so I was pretty up to it," Kelemete said in the same article.
Kelemete stands at 6-feet, 3-inches and 300 pounds.
Unger is not expected back until at least the third regular season game.
Madison ready for senior season
Burien resident and Kennedy Catholic graduate Cole Madison is gearing up for his redshirt senior season as an offensive lineman for the Washington State University football team.
Madison stands at 6-5, 314 and started all 13 games at right tackle last season for the Cougars.
Kela back on disabled list
Chief Sealth graduate Keone Kela is back on the disabled list as a relief pitcher for the Texas Rangers, suffering from soreness in his right shoulder.
Kela was placed on the 10-day list Aug. 8, retroactive to Aug. 5.
Kela has a 4-1 record and a 2.36 earned run average with one save for the Rangers. He has struck out 46 in 34.1 innings of work over 34 games with only 16 walks.
Barnette still in action
Thomas Jefferson graduate Tony Barnette is in healthy condition in the same Texas Rangers bullpen.
Barnette has a 1-1, 5.26 record now with 44 strikeouts and only 12 walks in 37.2 innings pitched over 32 games.
Conger released from Reno
Federal Way native Hank Conger was given his release by the Arizona Diamondbacks, parent club of his Reno Aces team.
The veteran catcher was cut Aug. 1 and is now looking for a new organization to sign on with.
Conger was hitting .239 (43-for-180) with eight doubles, one triple, six home runs, 20 runs scored, 40 RBI and 21 walks for the Aces of the Pacific Coast League.
Brett still hitting .250 for Bulls
Highline graduate Ryan Brett is still batting .250 (10-for-40) for the Durham Bulls of the Tampa Bay Rays organization with five doubles, three RBI and two runs scored.
McPherson back with Huskies
Kennedy graduate and West Seattle resident Shayne McPherson returns as a sophomore defensive specialist and libero for the University of Washington women's volleyball team.
The 5-6 McPherson also plays beach volleyball for the Huskies in the spring.
Hughes-Murray a Beaver
Federal Way graduate Andrej Hughes-Murray is a sophomore inside linebacker for the Oregon State University football team this year.
He stands at 6-2, 243.
Ballard grad a Husky booter
Ballard graduate Handwalh Bwana is a sophomore midfielder for the University of Washington men's soccer team.
McClatcher, Pulu with Dawgs
Federal Way graduates Chico McClatcher and Jared Pulu are members of the University of Washington football team this year.
McClatcher is a 5-7, 181 returning junior wide receiver for the Huskies while Pulu is a 6-4, 378 redshirt sophomore defensive lineman.
Shimer, Hussen at UW
Federal Way graduate Sarah Shimer and Todd Beamer graduate Ameera Hussen are both with the University of Washington women's soccer team.
Shimer is a redshirt senior goalkeeper and Hussen a freshman midfielder for the Huskies.
Contact us at sports@robinsonnews.com if you have information for Keeping Track.