A Festival of Lessons & Carols features Ballard and West Seattle students
A Festival of Lessons & Carols features Ballard and West Seattle students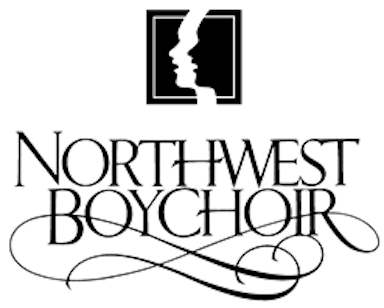 Mon, 12/04/2017
The Northwest Boychoir proudly presents its 39th annual A Festival of Lessons & Carols concert series featuring eight regional performances in December. These holiday concerts showcase the 90-member combined chorus of the Northwest Boychoir and Vocalpoint! Seattle.
The local performance is at St. Alphonsus Church on Thursday, December 21st.
Several local students are members of the Northwest Boychoir: Eric Muesser (16, Nova High School Junior), Henry Bauck pictured in photo 107 (12, Seattle Country Day 7th Grader), Blake Perti (12, Whitman Middle School 6th Grader), Andrew Torgelson in photo 133 back right (18, Garfield High School Senior), Zachary Wilson (10, Seattle Country Day 5th Grader) and Donovan Blackham (15, Ballard High School Sophomore). Photo credits Ben VanHouten.
Ladies from Vocalpoint! Seattle are joining the Northwest Boychoir for these concerts and one local member is: Ilona Groenink (15, Ballard High School Sophomore)
Patterned after the Christmas Eve observance at King's College in Cambridge, England, A Festival of Lessons & Carols has become a holiday tradition for thousands of families in the Puget Sound region. This classical performance consists of nine holiday readings, each followed by a traditional carol performed by the choir, and another carol sung by the choir and audience.
A Festival of Lessons & Carols concerts are open to the public, and will run December 9-22, 2017 at various venues throughout the Puget Sound Region. Concerts have reserved seating.
Advance tickets are available through the Northwest Choirs at 206-524-3234 or online at www.nwboychoir.org. These concerts often draw sold-out audiences. Advance ticket purchases are encouraged.
For Tickets and More Information: www.nwboychoir.org or (206) 524-3234
Northwest Boychoir presents
39th Annual - A Festival of Lessons & Carols Concert Series
A Northwest Holiday Tradition
December 9-22, 2017
Joseph Crnko, Music Director
Sat. Dec. 9, 7:30 pm                          
Trinity Lutheran Church
6215 196th Street SW, Lynnwood
Reserved seating
Sun. Dec. 10, 7:00 pm         
Emmanuel Episcopal Church
4400 86th Ave SE, Mercer Island
Reserved seating
Sat. Dec. 16, 7:30 pm
Saint Mark's Cathedral
1245 10th Avenue East, Seattle
Reserved seating
Sun. Dec. 17, 7:00 pm
Holy Rosary Church
4210 SW Genesee Street, Seattle
Reserved seating
Tues. Dec. 19, 7:30 pm
Saint Mark's Cathedral
1245 10th Avenue East, Seattle
Reserved seating
Wed. Dec. 20, 7:30 pm
Saint Mark's Cathedral
1245 10th Avenue East, Seattle
Reserved seating
Thurs. Dec. 21, 7:30 pm                          
St. Alphonsus Church
5816 15th Avenue NW, Seattle
Reserved seating
Special Event
Friday, Dec. 22, 7:30 pm                          
Benaroya Hall
S. Mark Taper Foundation Auditorium
Presented by the Seattle Symphony with Northwest Sinfonia
200 University Street, Seattle
Reserved seating
Tickets through Seattle Symphony:
206.215.4747 or www.seattlesymphony.org
For Information:
Maria Johnson, Executive Director
206-524-3234
Tickets: www.nwboychoir.org