Ballard Elks Lodge announces vocational scholarships
Ballard Elks Lodge announces vocational scholarships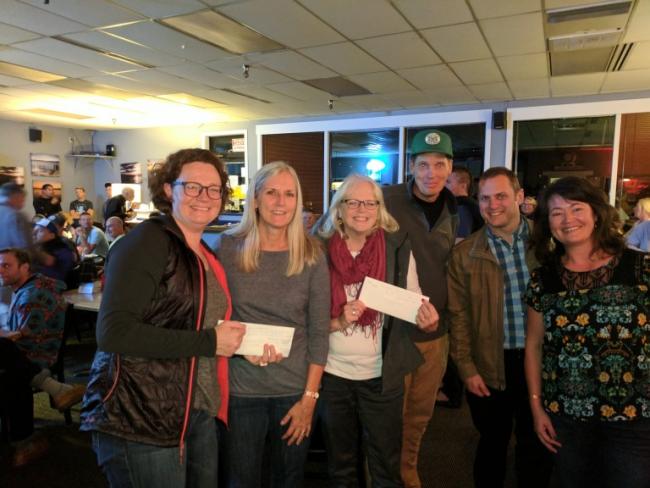 Fri, 01/12/2018
Today, Ballard Elks Lodge #827, a local lodge in the Benevolent and Protective Order of the Elks of the United States of America, announced they will be offering select community youth vocational scholarships.  After creating a Vocational Scholarship Committee this past year the Elks are now seeing a return on their efforts with the release of the applications for their vocational scholarships.
Never before has the Ballard Elks offered these vocational scholarships. Through the efforts of Mindy Norris, along with the committee's members, and financial support from the Ballard Elks Paddle Club, a subsidiary group of the lodge, they now have the energy and funds they need to make this benevolent dream a reality. "We have one of the fastest growing & youngest lodges in the nation," says Exalted Ruler Ben Braden.  "It's fitting that this proud moment is built upon the efforts of that generational diversity and community level efforts." 
Ballard Elks Vocational Scholarship Offering

·       Two students (one male, one female) who are graduating high school or receiving their GED this year each offered a vocational scholarship of $1,000 or more. 

·       Help with tuition, fees, books, and materials from a vocational program. Vocational programs can include nursing schools, technical schools – for example: culinary arts, massage therapy, office management, fashion design, etc.

·       Top applicants will also be given a chance to win additional vocational scholarship funds at the state level through the Washington State Elks Association.

·       Interested Students needing an application or anyone that has questions about the scholarship, please contact: Melissa Day at ballardelksvocational@ballardelks.org

·       Note: applications are due at the Ballard Elks Lodge by March 2, 2018.
About the Ballard Elks Lodge:  We are grounded on the shores of Shilshole bay and serve, through benevolence, our members and surrounding community.  We are amongst the largest 25 lodges in the nation & the fastest growing with the youngest average age.  Over 17,000 members of our community have at one time been in our membership book.  Currently we boast over 1600 active members with an average growth of 25 new initiates per month.