Lancers, Rams play to 2-2 tie; Sealth and Ballard battle on the diamond
Lancers, Rams play to 2-2 tie; Sealth and Ballard battle on the diamond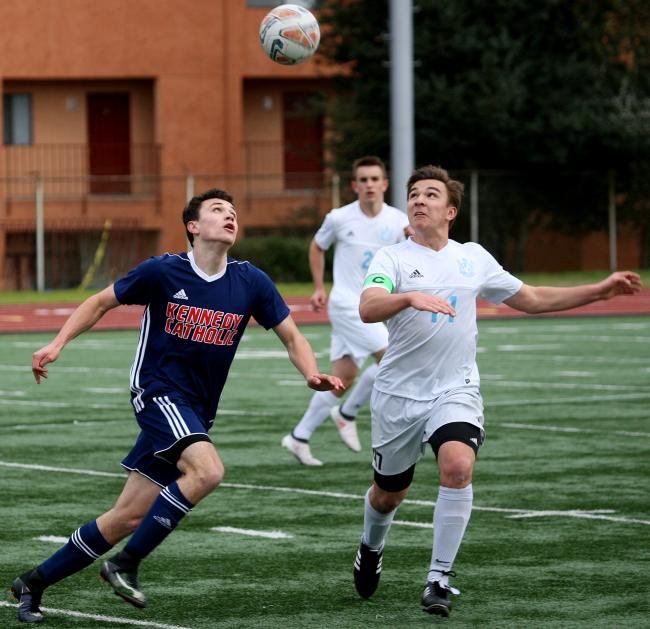 Fri, 03/23/2018
By Tim Clinton
SPORTS EDITOR
They were fit to be tied.
Kennedy Catholic and Mount Rainier battled to a 2-2 tie in a North Puget Sound League boys soccer match played at Highline Memorial Stadium on Friday.
It was the first game of a doubleheader played at the stadium, with Highline defeating Tyee by a 3-1 score in the second contest.
Another match was played at nearby Foster, with the Bulldogs prevailing by a 2-1 score over White River in another South Puget Sound League matchup.
In Metro League action to the north, Ballard took a 1-0 loss to O'Dea and West Seattle lost to Roosevelt by a 4-1 margin. Chief Sealth had the night off.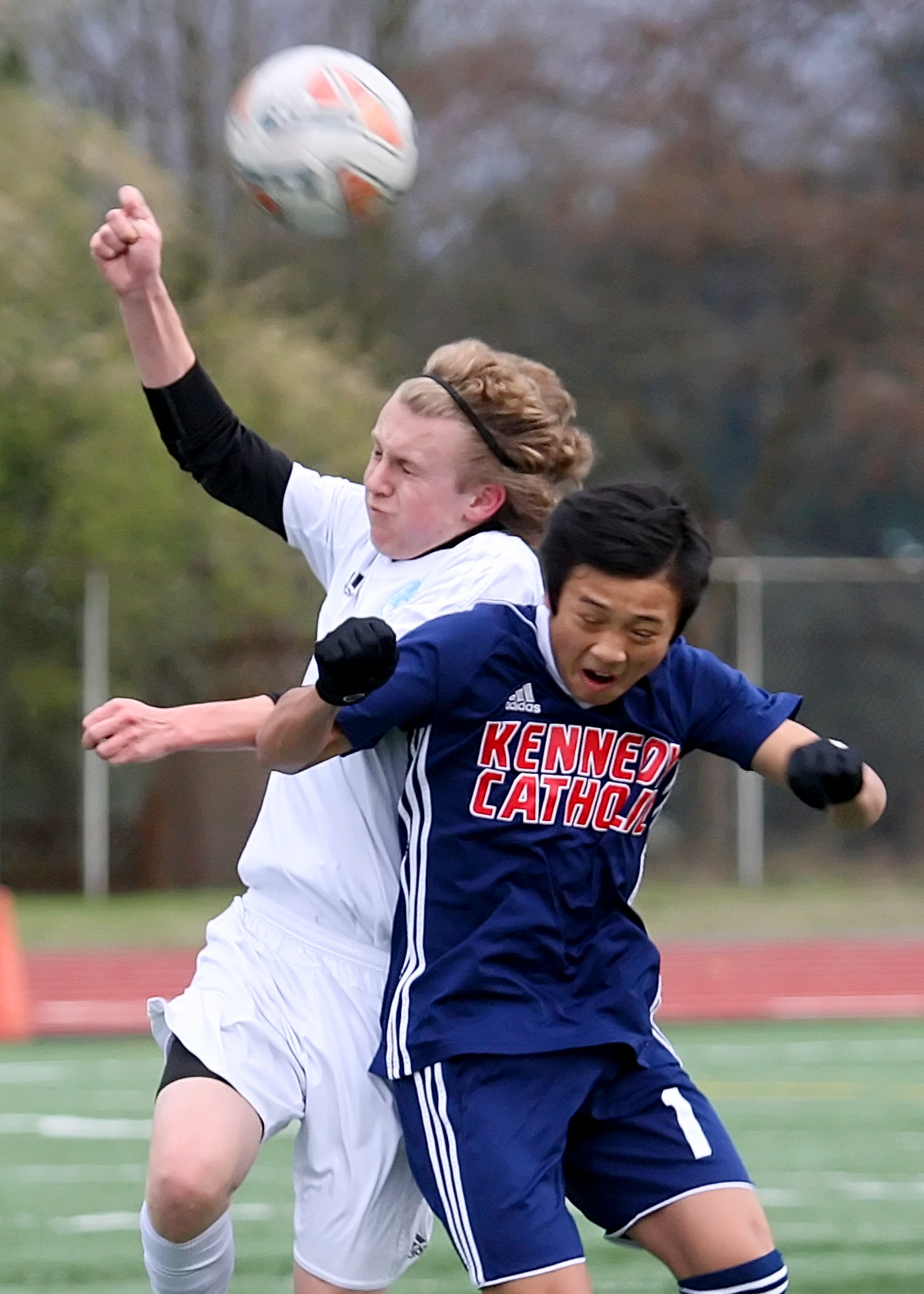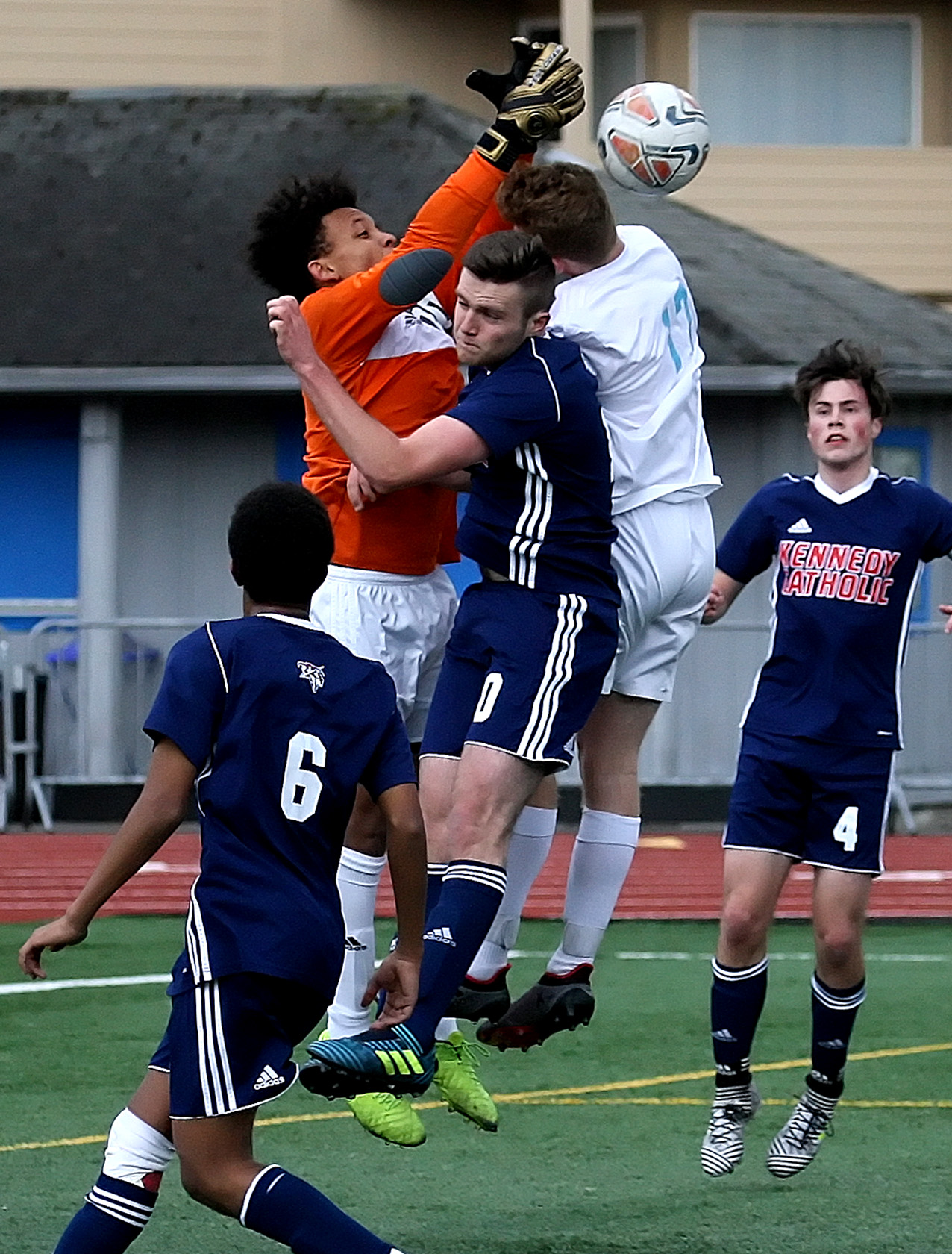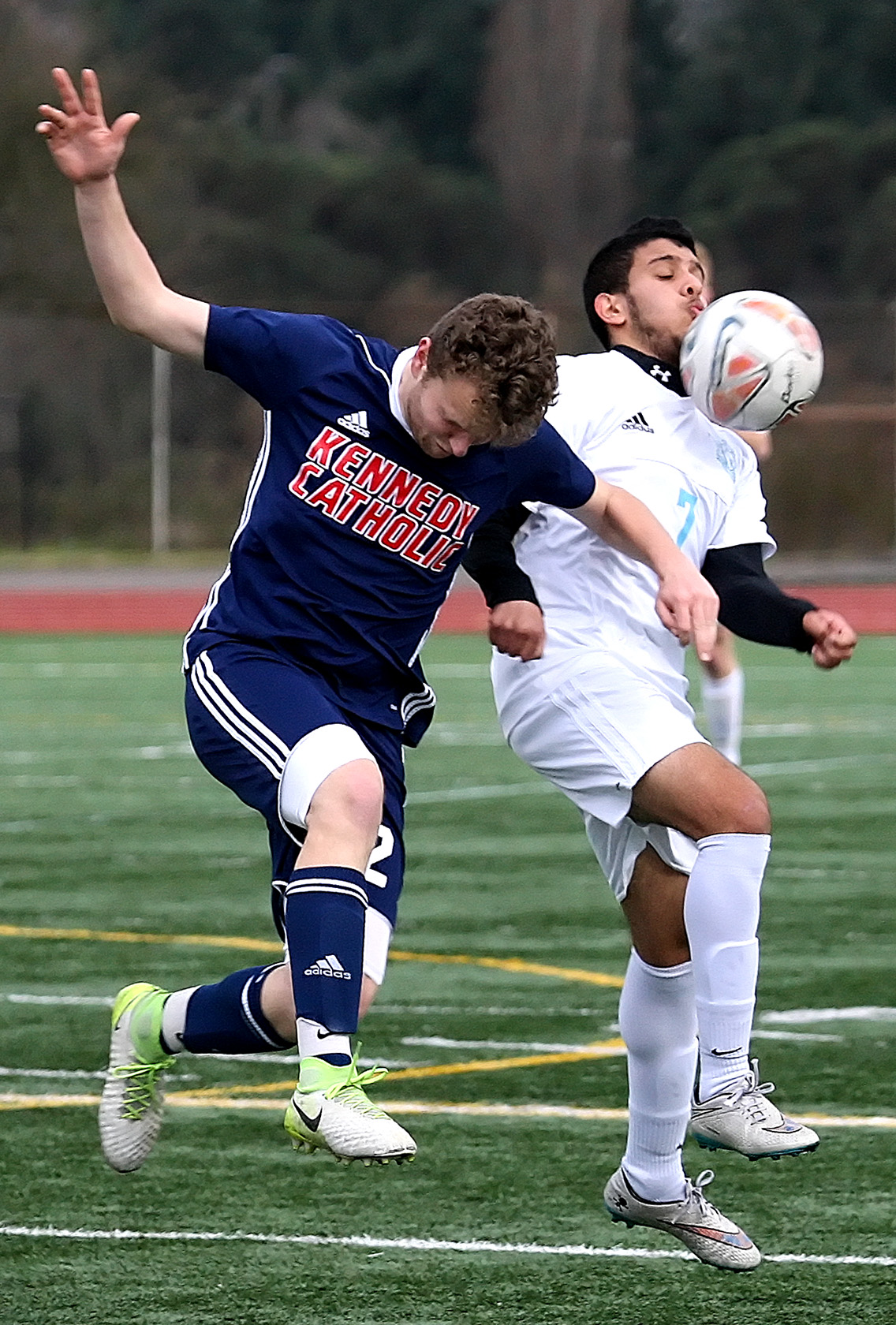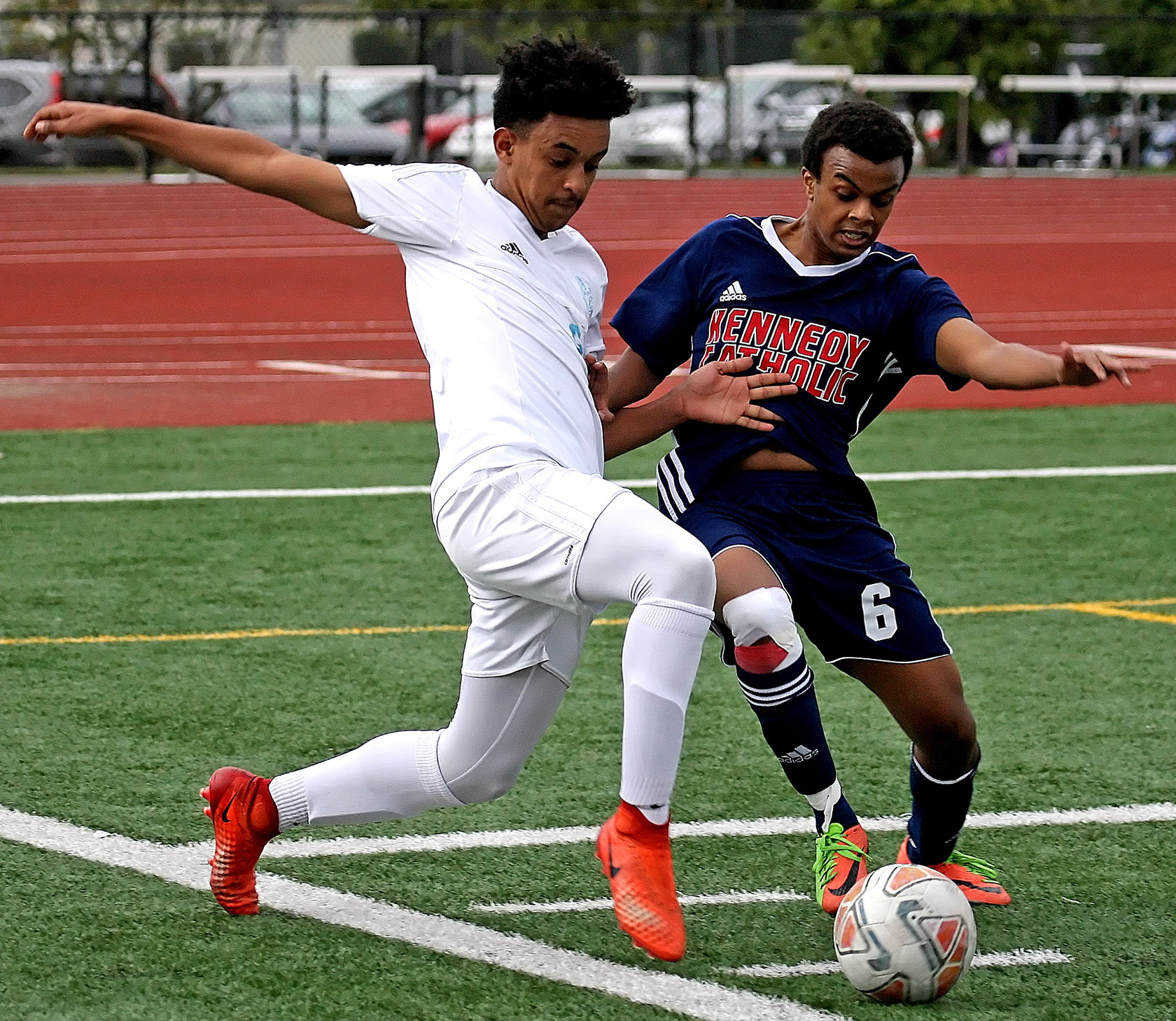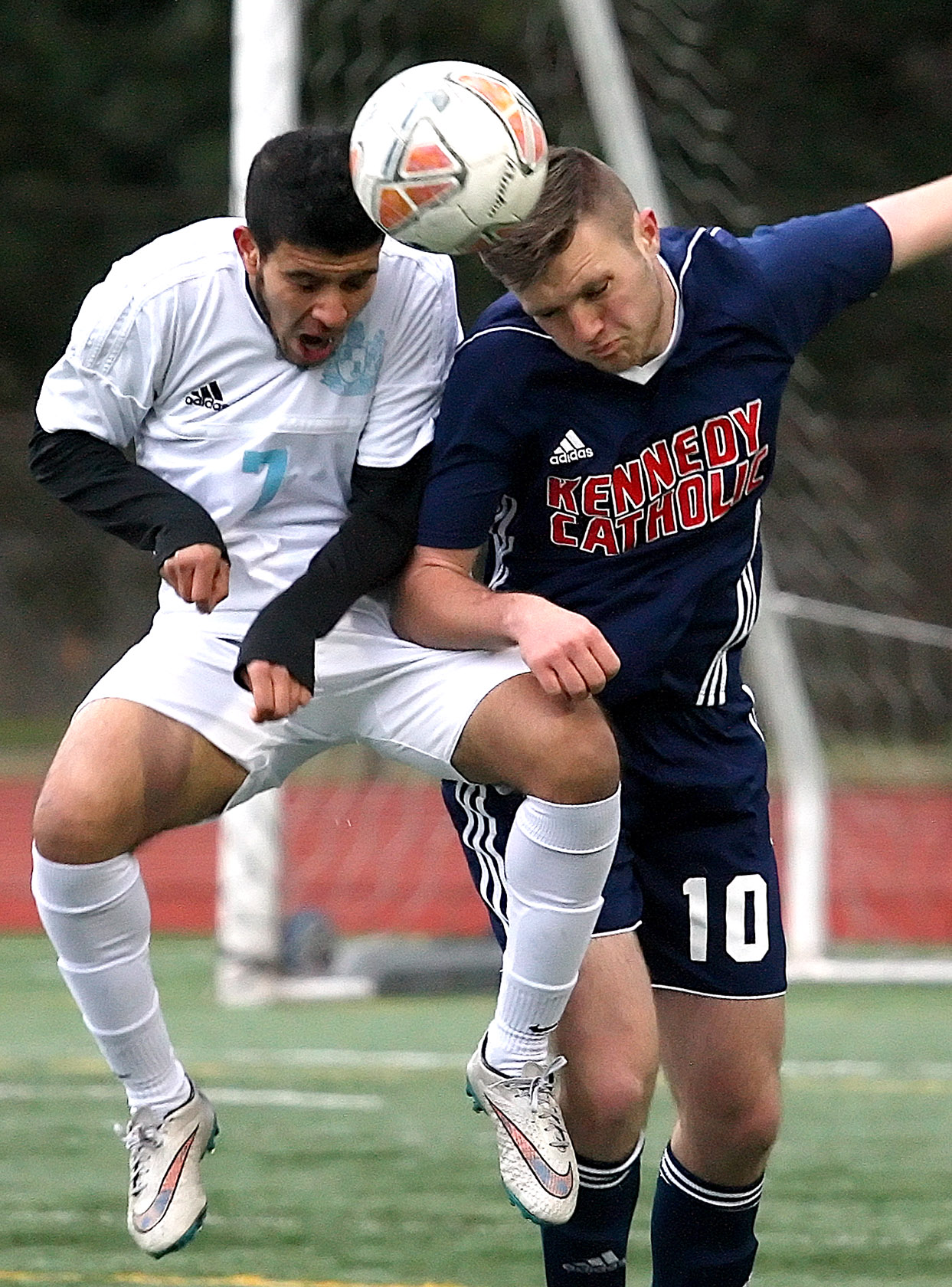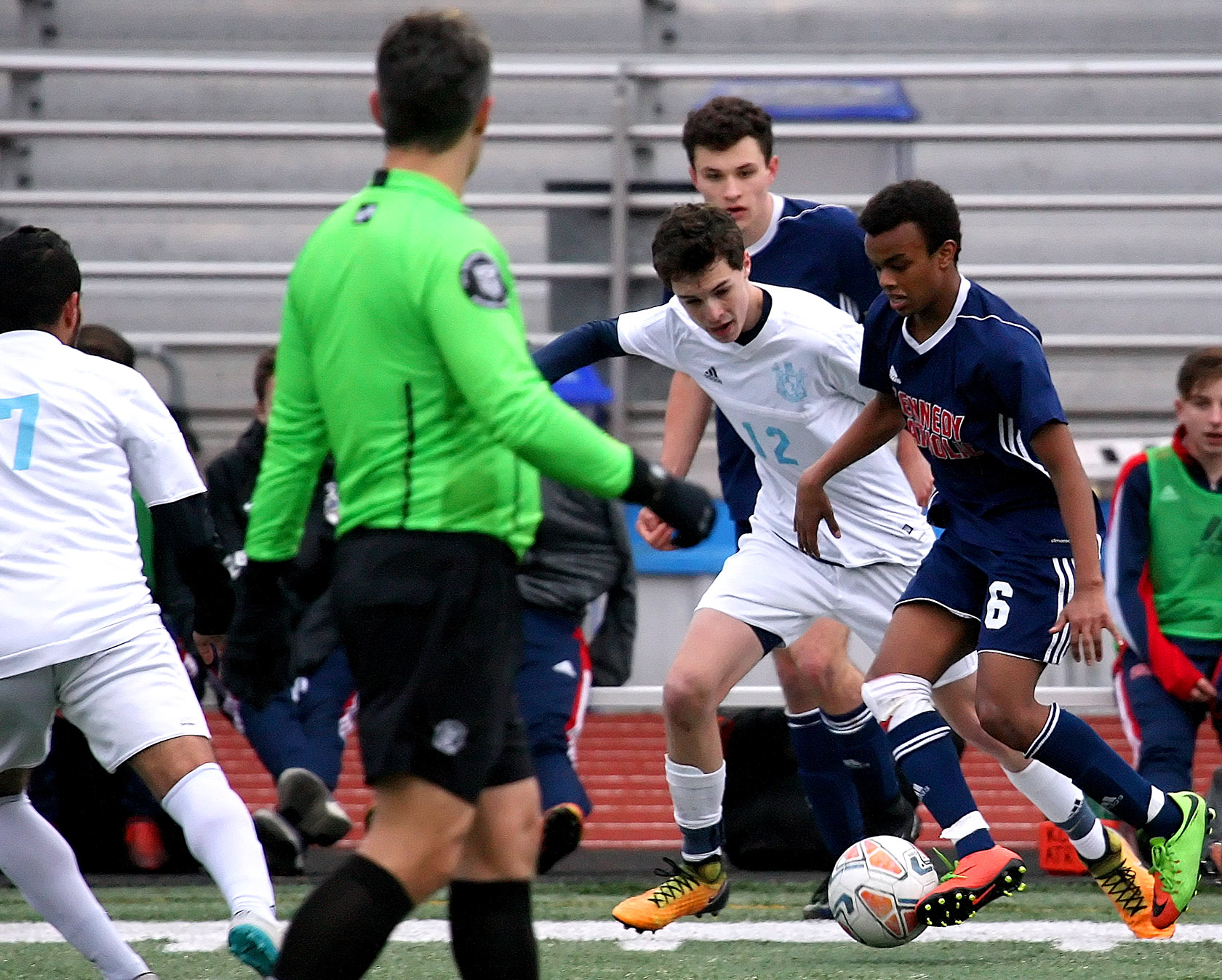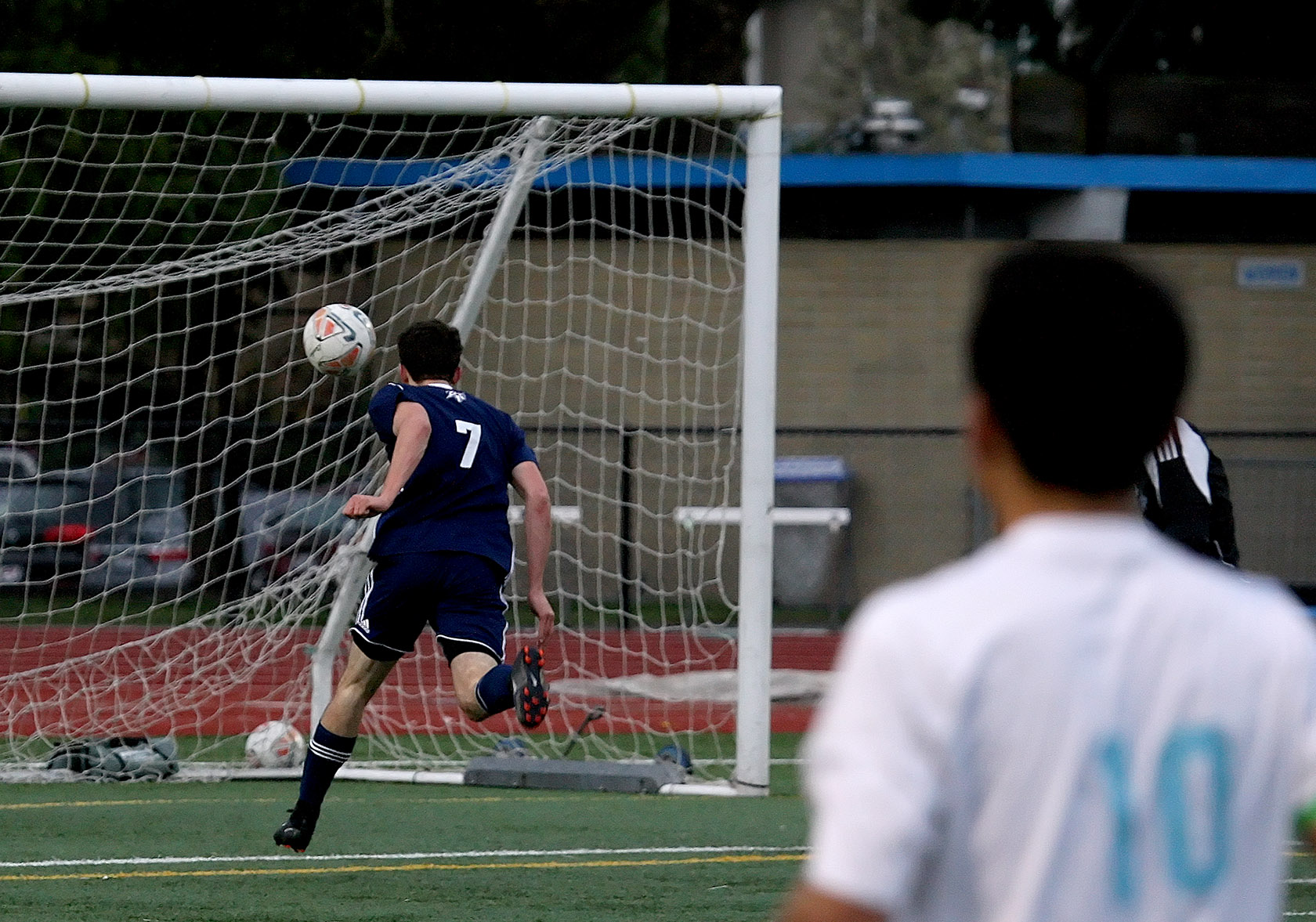 Baseball
Two Metro League baseball games of note got in despite Friday's wet and could weather.
Ballard visited Chief Sealth at the Southwest Athletic Complex and went home with an 11-1 victory over the Seahawks.
West Seattle, meanwhile, emerged as a 4-3 winner over Seattle Prep.