Modern Home Tour April 28 includes houses in West Seattle and Fremont
Modern Home Tour April 28 includes houses in West Seattle and Fremont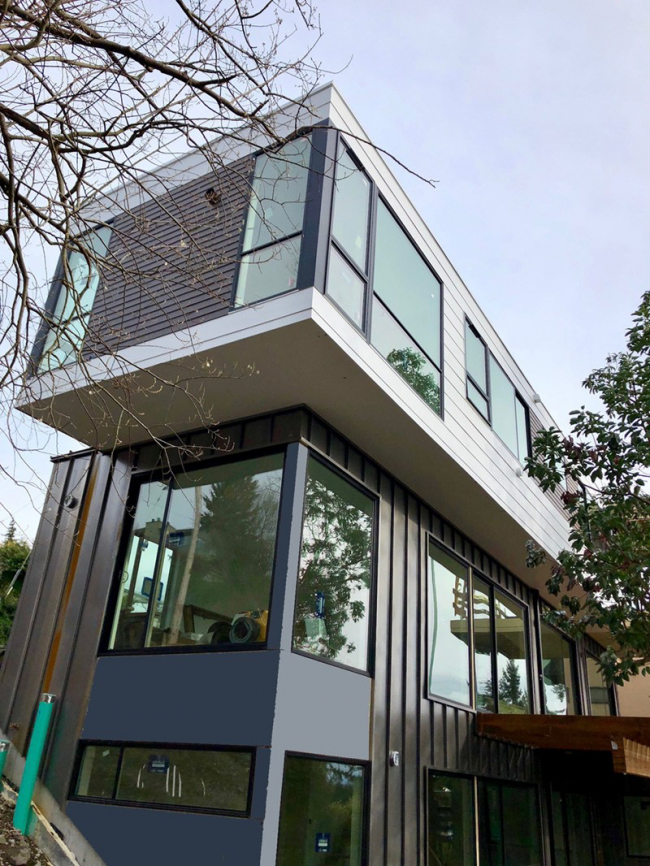 Sat, 04/28/2018
On Saturday, April 28th, the Modern Architecture+ Design Society (MA+DS) returns to Seattle for the 2018 Modern Home Tour. The annual event gives regional architects, designers, and home builders the opportunity to showcase their work to the community in which they work. In turn, the self-guided tour gives the community an opportunity to engage the minds behind the designs and ask questions as they explore some of Seattle's modern homes up close, inside and out.
Some tour-goers search for inspiration for their next project; others hope to find an architect or home builder to work with; whatever the reasons may be, all tour-goers come to see a curated selection of Seattle homes that embody the Pacific Northwest's unique modern architecture and design aesthetic.
"The Seattle Modern Home Tour is traditionally the first tour in our annual Pacific Northwest series, and it's one we always look forward to," says MA+DS founder and president, James Leasure. "Seattle's modern movement in the area of residential architecture and design is inspiring and amazing. Every year we are fortunate enough to showcase some truly incredible designs from some of the area's leading architects and home builders."
Participants and homes featured on the 2018 Seattle Modern Home Tour include: 
A complete renovation by CAST Architecture and Model Remodel of a 1912 cottage in Fremont
A new modern home in Clyde Hill, designed by Jim Dwyer and built by BDR Fine homes
A truly green modern home near Fauntleroy Park by PRDG architecture + design
A brand new Detached Accessory Dwelling Unit (DADU) designed by Robert Hutchison Architecture, located right next door to the architect's home studio (also open for the tour) in Fremont
A signature series home, the Au Courant House, designed by Medici Architects and built by Noble Ridge Construction located in Redmond
A low-carbon footprint modern home in Ballard, designed by ALCOVA Architecture
A last-minute addition from Build Urban in Clyde Hill, a giant modern home filled with light
Continuing a long-standing partnership, the Seattle Architecture Foundation (SAF) returns as the tour's local non-profit beneficiary. The SAF will help staff the event in return for a donation and the opportunity to use the tour as a fundraising vehicle. Additional proceeds will be added to develop a scholarship fund to help future architects and designers further their education. 
Participating homes in the 7th annual Seattle Modern Home Tour will open their doors for viewing from 11AM – 5PM on Saturday, April 28th. All are invited to attend. Tickets to see all homes are $40 in advance online; $50 on the day of the tour. Details on ticket purchases and descriptions of all participants with photos can be found on the 2018 Seattle Modern Home Tour event page.