Ballard Police Blotter week of 4-30-18
Ballard Police Blotter week of 4-30-18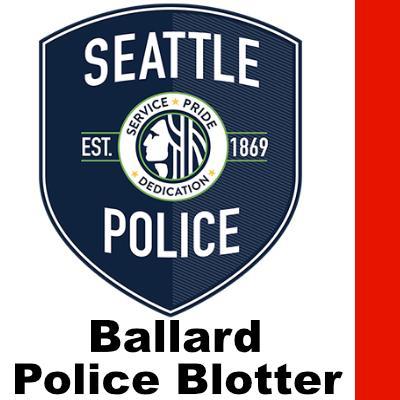 Mon, 04/30/2018
Stabbing on 24th Ave NW
Officers were dispatched to the 8300 block of 24 Ave NW after receiving a report of a stabbing around 12:16 p.m. on Thursday, April 19. When they arrived on the scene, a number of citizens were standing around the victim, who was bleeding from his right shoulder. 
He told officers that he was at his nearby home and that the suspect burglarized his home then stabbed him with a kitchen knife. The victim said his mother was inside. 
He added that he chased the suspect for a while and believes he was a transient. Other residents nearby said they heard a verbal argument. An officer located minor amounts of blood outside the home, as well as an ax.
Officers went to the victim's home and spoke with his mother. She said that no one else was inside, but officers found a number of subjects in the basement. A rifle was located in the house.
Some of the subjects were convicted felons. The gun was taken into evidence.