Justice Center: The Wrong Fight
Justice Center: The Wrong Fight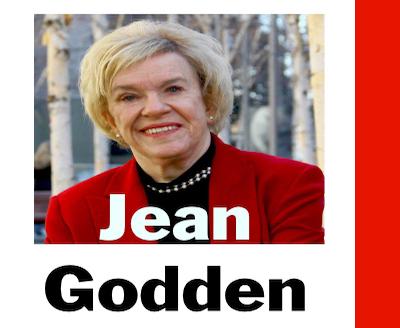 Mon, 06/11/2018
By Jean Godden
Conditions at King County's Youth Service Center are appalling. The building on 12th Avenue leaks. The basement floods when it rains. Pipes are rusty and leaky. Some areas are closed off due to mold. Water from the faucets is brown and unfit to drink. Heating and air conditioning systems malfunction. And there is little space for families to meet in the cramped rooms. It has rightfully been called "the worst county building by far."
I have toured that worst building. It was a disheartening experience. We were assaulted by a fetid, moldy odor, mingled with the acrid smell of industrial disinfectants. Saddest sights were views of children, enduring these conditions. The teens and adult workers were trying to make the best of dismal surroundings. There were classrooms. There were group activities. And there was a courtroom presided over by a judge who was acting with reason and compassion, despite crowded, overheated conditions.
This building, sad to say, is where we house children. Some youth are there because they acted violently. Others are there because they need protection from their families or because their family members need separation from them. The reasons why we see children in the Justice Center are many and varied.
King County's angriest battle centers on long overdue replacement of the youth center. A new building, the Children and Family Justice Center, is now under construction and will vastly improve conditions, make social services easily available and even reduce capacity. But replacement has not gone smoothly. Ever since voters approved a county-wide levy in 2012, there have been bitter battles. Protesters, led by EPIC (End the Prison Industrial Complex), have been adamant. Their demand: "No Youth Jail."
Opponents are fighting fiercely. They have gone to the courts. They have appealed permits. They have blocked downtown traffic and barricaded construction. Protesters deplore the disproportionate percentage of African-American children in the facility; they argue there should be no juvenile jails at all. The entire system, they say, should be replaced with alternative means of rehabilitation. They want to substitute restorative justice and peacemaking circles, a months-long process of talking with family members, educators, a judge and sometimes the victims and their families.
Many of the protestors' goals are aims upon which most of us can agree. King County councilmembers have pledged to work towards "zero youth detention." Seattle city leaders, too, have passed a resolution agreeing with that ultimate aim.
However, despite shared goals, there are problems with the no-youth-jail approach. One barrier is that, by state law, the county does not have the option of eliminating a youth jail.  Counties with population of over 50,000 are required by state law to have a juvenile detention facility.
"Zero youth detention" is an appealing slogan. It is a hopeful future goal to work toward. But, in reality, there are teens who commit violent crimes. Teens who kill are hardly typical, but neither are they rare. In the last two years alone, county prosecutors have charged 22 juveniles with involvement in homicides, most committed with guns. To suggest that they should not be confined is a perilous proposition.
Judge J. Wesley Saint Clair, King County's Juvenile Court's chief judge, is among those who have long advocated for a new youth facility, one focused on social services. Judge Saint Clair, whom I met when I toured the facility, made it plain. He has said, "I'm not a (prison) abolitionist. I am not going there. In my role as a judge, there are times I need to do things to protect society from someone."
After spending a day in the deteriorating facility and realizing there is some distance to go before reaching zero youth detention, I came away convinced that a new, improved facility is needed. For six years, the project has been fraught with acrimony and pitched battles.
For all those who agree that we need to work toward "zero youth detention" and for all those who believe the dreadful old building must be replaced with a building that, one hopes, will not be much needed in the future, it is time to work together.