Stung by the head tax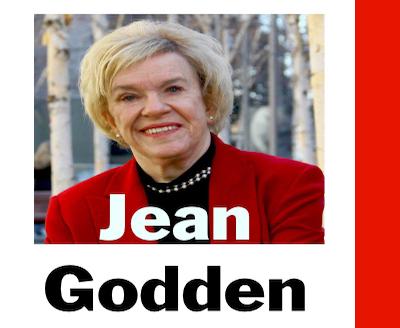 Mon, 06/25/2018
By Jean Godden
Pity the poor Seattle city councilmembers. They apparently have gone tone deaf. By law they are required to conduct public business in public. But, when they hold meetings in council chambers, they are often overwhelmed by activists, many of them members of Kshama Sawant's socialist alternative party.
Some visitors are loud -- booing and cheering, chanting and interrupting. There are council rules meant to keep order, but these are frequently overlooked. The public comes equipped with signs that push specific issues. Some signs are the size of pillow cases, but others are the size of a line of bedsheets.
During the June 12 special meeting -- called so councilmembers could vote on a head tax repeal -- partisans marched a giant "Tax Amazon" banner to the front of the chambers, obscuring most views. There are council rules prohibiting such behavior; but the rules went unenforced. As the council prepared to vote, the chamber erupted in pandemonium. Members of the press, unable to hear, pleaded to have votes retaken. Their pleas went unanswered and the clerk tallied the vote: 7 in favor of repeal; 2 opposed.
Small wonder councilmembers, deafened by the roar of the crowd, have grown clueless and tone deaf. Were they not aware that many opposed a head tax? Or that their constituents were among the 45,000 who signed a referendum petition?
The head tax flip-flop has not been the council's finest hour. In fact, the council is facing a lawsuit, charging that the special meeting missed a 24-hour notification requirement and that councilmembers may have acted illegally by engaging in private exchanges to back a repeal vote.
None of the council's actions have reflected much glory. Take, for example, the council's assembling the Progressive Revenue Tax Force, a group heavily stocked with individuals associated with the human service sector but with little business representation. The task force recommended a high tax -- 26 cents per hour, about $500 per employee -- that would be paid by some 600 Seattle businesses.
                                                                                                                                                                                                                                                                                    The $500 head tax gained support from five councilmembers. After objections from the mayor who could have vetoed a 5-4 vote, the tax was reduced to $275 per employee. On May 14, the compromise head tax, still highest such tax in the nation, passed unanimously. Immediately repeal petitions circulated and many lined up, waiting to sign.
After the June 12 repeal vote, some councilmembers cast blame on Trump voters and conservative business interests. Never mind that opposition came from householders and even from relative newcomers, the Johns and Janes of city politics who scarcely qualify as overwhelmingly Republican.
In the aftermath, councilmembers have work ahead of them. One of the first concerns is working to alleviate the homeless crisis, which supposedly was the impetus for the head tax. So far the unsheltered have only been a pawn in the failed chess match.
Mayor Jenny Durkan, rightfully, has directed attention to the reality that the city needs to enlist other jurisdictions -- King County and the state -- in helping to assuage homelessness. Already she has been pushing to reactivate such regional solutions as One Table. Getting more funds to throw at the problem -- prior to devising plans for their use -- should never have been the central aim.
All of this leads to questions about a city's core mission. Is maintaining a business-friendly climate part of a city's responsibility? In recent years, preserving a stable business outlook has seemed a low priority for the Seattle City Council. Councilmembers passed the nations' highest minimum wage, paid sick leave and secure scheduling provisions. (Full disclosure: As a councilmember through 2015, I voted for the $15 minimum wage and the paid sick leave ordinance and would do so again.)
Recent developments, such as higher property tax levies, the attempt to enact an income tax and the on-again-off-again head tax, appear to signal a disregard for business interests. This comes at a time when businesses are more portable than in the days of large manufacturing plants. You cannot easily move a steel mill or a plane factory, but today you can move programmers and tech farms.
Seattle does not need a jobs-be-damned reputation. The work ahead of us is to enlist all sectors and all jurisdictions in reaching solutions to the homeless crisis. The council's task is to engage in that work and -- above all -- to listen to voters in their own districts. While it is true that there are noisy distractions during council meetings, that is no excuse for tone deafness.