Keeping Track : Where area sports stars meet their future
Keeping Track : Where area sports stars meet their future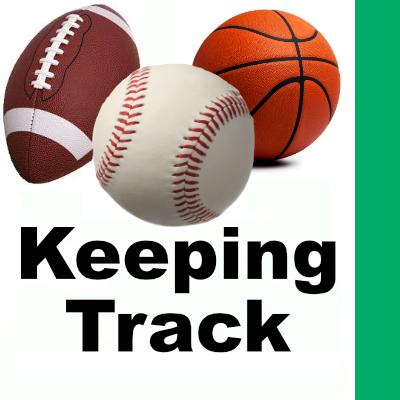 Tue, 06/26/2018
By Tim Clinton
SPORTS EDITOR
Kela keeps closing for Texas
Chief Sealth graduate Keone Kela has racked up 19 saves in as many opportunities so far as the closer for the Texas Rangers.
The hard-throwing right hander also has a 3-3 record with a 3.54 earned run average and has worked 28 innings over 30 games, striking out 34 opposing batters.
Kela has been listed as possibly being on the trade block as the Rangers seek to build for the future.
Barnette has 2-0 record
Thomas Jefferson graduate Tony Barnette now has a 2-0 record working out of the same Texas Rangers bullpen and boasts a 2.59 ERA. Barnette has worked in 20 games since starting off the season on the disabled list, striking out 25 in 24.1 innings of work.
Mann splitting his time
Mount Rainier graduate Brandon Mann has been splitting his time between the Major League Texas Rangers and their Class AAA farm team -- the Round Rock Express of the Pacific Coast League.
Mann has an 0-0 record with a 1.50 ERA for the Rangers, working only six total innings in four games. The left-handed reliever has one strikeout.
Mann is 2-0 for Round Rock with a 1.91 ERA. He has thrown 28.1 innings in 21 games, striking out 27.
Brett batting .271 for Barons
Highline graduate Ryan Brett now has a .271 batting average for the Birmingham Barons, who are the Class AA affiliate of the Chicago White Sox.
Brett has 42 hits in 155 at-bats and has played in 43 games.
He also has nine doubles, one triple and three home runs to go with 25 runs scored and 15 RBI.
Brett is playing right field for the Barons after playing second base previously in his career.
Please contact us at sports@robinsonnews.com if you have any information for Keeping Track.