Sportswatch: Sports events worth keeping an eye on week of 7-2-18
Sportswatch: Sports events worth keeping an eye on week of 7-2-18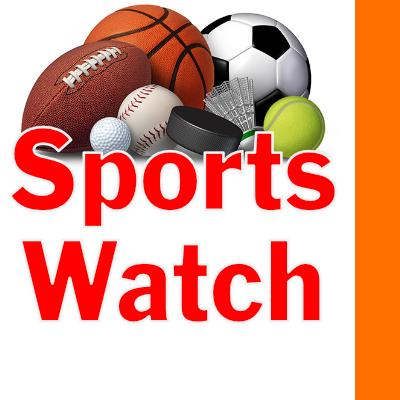 Tue, 07/03/2018
By Tim Clinton
SPORTS EDITOR
Semipro baseball
The Highline Bears are on the road in Oregon for a 6:35 p.m. game against the Gresham Greywolves on Monday before taking two days off and visiting the Victoria Harborcats in British Columbia at 6:35 p.m. Thursday and Friday.
The Bears come home to Mel Olson Stadium at Steve Cox Memorial Park in White Center to play the Northwest Blaze at 7:05 p.m. Saturday.
Pros
Mariners
Seattle entertains the Los Angeles Angels for a 7:10 p.m. game Tuesday and the Angels will stay in town for more action at Safeco Field at 1:10 p.m. Wednesday and 7:10 p.m. Thursday.
The Colorado Rockies come in for games at 7:10 p.m. Friday, 1:10 p.m. Saturday and 1:10 p.m. Sunday.
Mariners games are carried on the ROOT Sports cable television network.
Sounders
Seattle visits Colorado for a 6 p.m. Major League Soccer match Wednesday before dropping in on New England at 4:30 p.m. Saturday.
Both matches can be seen on JOEtv.
Storm
Seattle's WNBA franchise is in New York for a 4 p.m. game Tuesday before visiting Atlanta at the same time Friday.
The Storm comes home to the KeyArena to face Washington at 4 p.m. Sunday in a game to be shown on JOEtv.
Reign
Seattle will be at home to Seattle Memorial Stadium playing Houston in a 7 p.m. women's professional soccer match Saturday.
Rainiers
Tacoma is at home at Cheney Stadium playing host to the Reno Aces at 7:05 p.m. Monday and Tuesday.
The Rainiers travel to Albuquerque to play the Isotopes at 5:35 p.m. Wednesday, Thursday, Friday and Saturday ahead of a 5:05 p.m. game Sunday.
Seawolves
Seattle will be playing for the Major League Rugby championship this coming Saturday when it meets Glendale for a 6 p.m. game in San Diego.
CBSSN will show the action live.
Emerald Downs
The Auburn horse racing oval is open for action at 5 p.m. Tuesday, 6:30 p.m. Friday, 5 p.m. Saturday and 2 p.m. Sunday.