Sportswatch: Sports events worth keeping an eye on week of 7-8-18
Sportswatch: Sports events worth keeping an eye on week of 7-8-18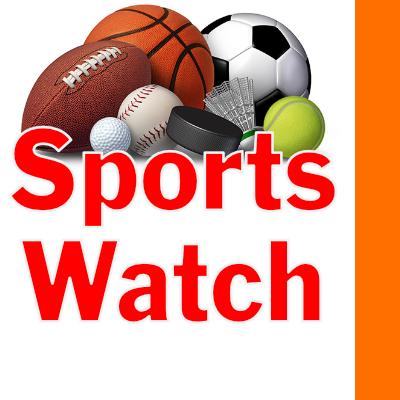 Sat, 07/07/2018
By Tim Clinton
SPORTS EDITOR
Little League
District 7 Major Little League baseball all-star tournament action is being held at the Bar-S complex in West Seattle this week.
The winner's bracket final is set for 6 p.m. Tuesday with a loser's bracket semifinal at the same time. The loser's bracket final follows at 6 p.m. Wednesday.
The provisional championship takes place at 6 p.m. Thursday with the if necessary championship at 6 p.m. Friday.
PacWest is hosting state age 9-11 all-star action starting Saturday, with District 7 champion West Seattle opening with a 12:30 p.m. Sunday game.
Semipro
The Highline Bears semiprofessional baseball team visits the North Sound Emeralds at 6:05 p.m. Monday and goes to Port Angeles for 6:35 p.m. action Tuesday, Wednesday and Thursday.
Highline comes home to Mel Olson Stadium at Steve Cox Memorial Park in White Center to play the Everett Merchants at 7:05 p.m. Friday and Laces Baseball at the same time and place Saturday.
Pros
Mariners
Seattle goes to Anaheim to play the Los Angeles Angels in 7:07 p.m. games Tuesday, Wednesday and Thursday before going to Colorado to play the Rockies at 5:40 p.m. Friday, 6:10 p.m. Saturday and 12:10 p.m. Sunday.
Mariners action can be seen on the ROOT Sports cable television network.
Sounders
Seattle travels to Atlanta for an 11 a.m. Sunday game that will be televised on Channel 13.
Storm
Seattle hosts Los Angeles for 12 p.m. action Tuesday and entertains Dallas for a 6 p.m. game Saturday.
Both games will be carried on JOEtv.
Reign
Seattle's women's soccer team gets a 7:30 p.m. visit from Utah at Seattle Memorial Stadium on Wednesday before visiting Chicago for a 5 p.m. Saturday match.
Rainiers
Tacoma is off Monday, Tuesday and Wednesday for the Class AAA minor league all-star game before hosting the Fresno Grizzlies for a key Pacific Coast League series at Cheney Stadium.
Action starts at 7:05 p.m. Thursday, Friday and Saturday and at 1:35 p.m. Sunday.
Emerald Downs
The Auburn horse racing track is open for action at 6:30 p.m. Friday, 5 p.m. Saturday and 2 p.m. Sunday.