Sportswatch; Sports events worth keeping an eye on
Sportswatch; Sports events worth keeping an eye on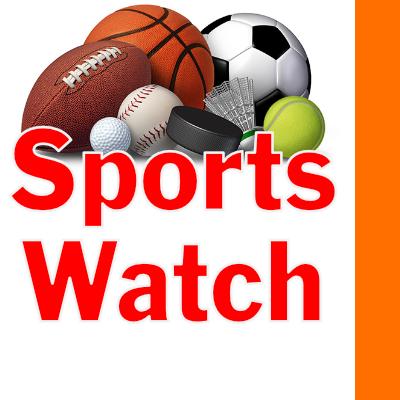 Sun, 07/29/2018
By Tim Clinton
SPORTS EDITOR
Swimming
Southern Division meet
This year's Southern Division swimming meet for the Seattle Summer Swim League takes place at 4 p.m.  Thursday at the Normandy Park pool. Athletes will be vying for berths into the Tuesday, Aug. 7 All-City meet to be held at the nearby Olympic View facility.
Baseball
Little League
West Seattle advances to Western Regional action Sunday, Aug. 5 in San Bernardino, Calif. after capturing the state Major Little League all-star title.
Semipro
Highline Bears
Highline hosts the Alaska Goldpanners for a 6:35 p.m. Monday game at Mel Olson Stadium at Steve Cox Memorial Park in White Center before entertaining the Mercedes Benz team at the same time and place Tuesday.
The Bears turn around to visit Mercedes Benz at 6:45 p.m. Wednesday before hosting Laces Baseball at 7:05 p.m. Friday and 7:05 p.m. Saturday.
Pros
Mariners
Seattle plays a key American League West series against the Houston Astros at Safeco Field this week, with 7:10 p.m. games Monday and Tuesday and a 1:10 p.m. contest Wednesday.
The Toronto Blue Jays fly in for action at 7:10 p.m. Thursday, Friday and Saturday and at 1:10 p.m. Sunday.
Mariners games are carried on the ROOT Sports cable television network.
Sounders
Seattle visits Minnesota for a 5 p.m. Saturday Major League Soccer match that will be  shown on JOEtv.
Storm
Seattle visits Phoenix for a 7 p.m. WNBA game Tuesday before coming home to KeyArena to play Minnesota at 7 p.m. Friday.
JOEtv will air Friday's action live.
Reign
Seattle's women's soccer team hosts Washington, D.C. for an 8 p.m. Sunday match at Seattle Memorial Stadium.
Seahawks
Seattle is now in training camp preparing for its first preseason game that will take place at 7 p.m. Thursday, Aug. 9 at CenturyLink Field against Indianapolis.
Rainiers
Tacoma is in New Orleans for a 5 p.m. Pacific Coast League baseball game Monday before coming home to Cheney Stadium to play Oklahoma City at 7:05 p.m. Wednesday, Thursday and Friday.
Colorado Springs comes in for a 7:05 p.m. game Saturday ahead of a 1:35 p.m. contest Sunday.
Emerald Downs
Auburn's horse racing oval is open for action at 6:30 p.m. Friday, 5 p.m. Saturday and 2 p.m. Sunday.