Keeping Track; Where area stars meet their future
Keeping Track; Where area stars meet their future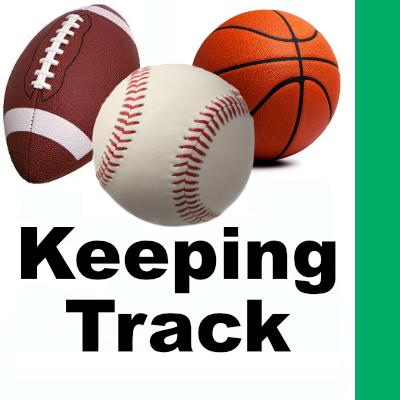 Tue, 07/31/2018
By Tim Clinton
SPORTS EDITOR
Kela traded to Pirates
Chief Sealth graduate Keone Kela has been traded from the Texas Rangers to the Pittsburgh Pirates for prospect Taylor Hearn and a player to be named later.
Kela was the closer for the Rangers, posting a 3-3 record with a 3.44 earned run average and 24 saves in 25 opportunities.
The hard-throwing right-hander had 44 strikeouts in 36.2 innings for the Rangers and threw in 38 games.
Kela is not eligible for free agency until after the 2020 season.
Barnette still with Rangers
Thomas Jefferson graduate Tony Barnette has a 2-0 record with a 2.39 ERA as a right-handed reliever for the Texas Rangers.
Barnette has worked 26.1 innings in 22 games, striking out 26 and walking only five.
Brett gets a promotion
Highline graduate Ryan Brett is now with the Charlotte Knights -- the Class AAA farm team of the Chicago White Sox -- after spending most of the year with their Class AA Birmingham Barons squad.
Brett is batting .133 (4-for-30) for the Knights with three runs scored and two stolen bases.
Brett hit .265 (44-for-166) for the Barons in 47 games with 27 runs scored, 15 RBI, nine doubles, one triple and three home runs.
He is now playing right field after playing second base earlier in his career as a member of the Tampa Bay Rays organization.
Mann pitching for Round Rock
Mount Rainier graduate Brandon Mann has split time this year between the Texas Rangers and their Class AAA farm team -- the Round Rock Express of the Pacific Coast League.
Mann has a 3-0 record for Round Rock, where he is currently, with a 2.54 ERA over 39.0 innings and 29 games. The left-handed reliever has 34 strikeouts there.
Mann was 0-0, 6.14 in 7.1 innings over six games for the Rangers with two strikeouts.
Kelemete now with Texans
Evergreen graduate Senio Kelemete is now in training camp for the Houston Texans of the National Football League after signing a three-year, $12 million deal as a free agent from the New Orleans Saints in May. Kelemete has $5.5 million coming guaranteed.
The 6-foot, 3-inch and 300-pound Kelemete is listed first on the Texans' depth chart at right guard. He backed up at all offensive line positions except tight end while with the Saints.
Kelemete is 28 years old.
Madison listed as reserve
Burien resident and Kennedy graduate Cole Madison is listed as a reserve for the Green Bay Packers after not reporting to training camp July 18.
Madison is a 6-5, 308 offensive guard who was drafted by the Packers out of Washington State University and signed at mini camp.