Sportswatch; Sports events worth keeping an eye on week of 8-13-18
Sportswatch; Sports events worth keeping an eye on week of 8-13-18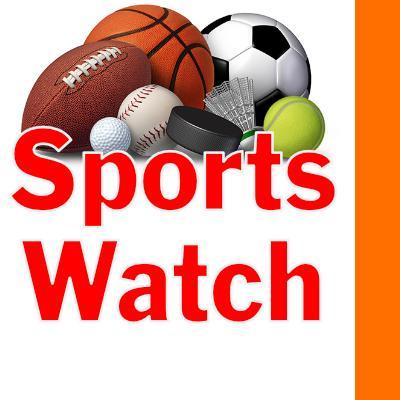 Tue, 08/14/2018
By Tim Clinton
SPORTS EDITOR
High schools
Football
Tryouts for high school football get underway in the state of Washington on Wednesday of this week.
Tryouts for all other fall sports start next Monday.
Contact respective schools for more information.
Pros
Mariners
Seattle faces a key series in its quest to bring home a playoff berth this year when it visits the Oakland Athletics for three games early this week.
Action gets underway at 7:05 p.m. Monday and Tuesday and at 12:35 p.m. Wednesday.
The Mariners come home to Safeco Field to take on the Los Angeles Dodgers at 7:10 p.m. Friday and Saturday and at 1:10 p.m. Sunday.
ROOT Sports carries M's games live.
Sounders
Seattle hosts the Los Angeles Galaxy for 1 p.m. Major League Soccer action Saturday at CenturyLink Field that can be seen live on ESPN.
Seahawks
Seattle visits the Los Angeles Chargers for 7 p.m. preseason National Football League action Saturday that will be shown on Channel 13 as well as the NFL network.
Storm
Seattle hosts New York for 7 p.m. WNBA action at the KeyArena on Friday before wrapping up its regular season with a 4 p.m. home game against Dallas on Sunday.
JOEtv will air both games live.
Reign
Seattle will be at home at Seattle Memorial Stadium playing Chicago at 7:30 p.m. Wednesday.
Rainiers
Tacoma is in Albuquerque for 5:35 p.m. Pacific Coast League baseball games Monday, Tuesday and Wednesday before coming home to Cheney Stadium to face the Fresno Grizzlies at 7:05 p.m. Thursday, Friday and Saturday and at 1:35 p.m. Sunday.
Emerald Downs
Auburn's horse racing track is open for action at 6:30 p.m. Friday, 5 p.m. Saturday and 2 p.m. Sunday.