Blackberries: Both Curse and Blessing
Blackberries: Both Curse and Blessing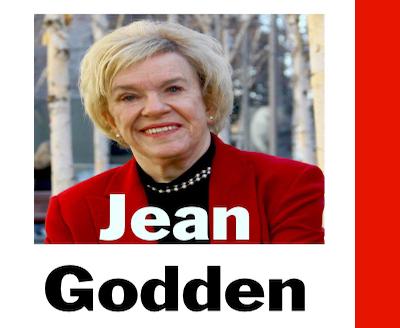 Mon, 08/27/2018
By Jean Godden
My hands are stained purple and I have scratches on both wrists. I have been picking blackberries as I always do in August and early September. I have several quarts of berries, enough for a pie and a dozen jars of blackberry jam.
But, much as I love the final product, I am a gardener and will also be cursing the blackberry vines that are trying to take over my yard. I'll save a few choice expletives for Luther Burbank, the man who brought the Himalayan Giant blackberry to the Northwest. The thorny plant is no native, although we do have smaller native berries that are less invasive and less destructive to the environment.
The story of Burbank and his Himalayan Giant date back to the last half of the 19th Century. At the time, Burbank had an experimental farm in Sebastopol, California. Although he had no formal training as a botanist, he set out to create new varieties of fruits and vegetables.
Burbank's plan was to supply fresh produce to the growing urban populace. He wanted to propagate species that would be hearty, prolific and delicious, more durable than native species.
The plant wizard marketed his plant creations through mail order seed catalogs that extolled the virtues of each new species.
Some of his creations were unusual like an unsuccessful potato/tomato hybrid. Others were instant sensations like elephant garlic, the Santa Rosa plum and the Shasta daisy, which we see everywhere. Another great success was a hybrid potato that Burbank bred in the 1870s. It debuted as the Burbank potato. Later it became known as the Russet Burbank. Today it is the most widely grown potato in America.
Burbank sought help from around the world. He traded seeds with other collectors. In one such transaction, he discovered seeds for a huge blackberry, which he named the Himalaya Giant. It was something of a misnomer because, although the seeds arrived in a package from India, the plant's origins are thought to be from Armenia; thus the name: Rubus armeniacus. When Burbank tested the seeds, he found that they grew profusely in mild climates.
In 1894, Burbank offered Himalaya Giant seeds in a special circular he sent off to buyers in temperate climates like the Pacific Northwest. The blackberry species was an instant success. But, alas, it soon escaped and took over, rampaging from California up the coast to British Columbia and squeezing out native plants such as the smaller, more delicate evergreen blackberry (Rubus ursinus).
That's where we find ourselves today, more than a hundred years later, victims of unintended consequences. In King County, the Himalayan Blackberry is classified as a Class C noxious weed, with control "not required but recommended."
What can be done with this Godzilla of invasive species, a vigorous weed that can grow 40 feet in a season? Botanists do not exaggerate when they say, "It will eat a house if you let it."
A single Himalayan blackberry consists of a group of druplets, each one an individual fruit with its own seed, capable of reproducing. Eradicating is near impossible. Instructions are that it can be controlled by digging, mowing, herbicides (not necessarily recommended) and livestock grazing (principally goats).
Over the years, I have battled with the Himalayan bully on many occasions, including in my own backyard. Once I volunteered with a group from People for Puget Sound as they tackled an invasion alongside the Duwamish River. On a freezing weekend day, we dug and pulled up mountains of blackberry canes. We finally left at dusk, cold and frozen, and with scratches and scars to show for our efforts.
Another time, I accompanied a goat herder who brought his herd to do battle with blackberry brambles threatening to engulf a Seattle City Light substation. The goats did a neater job of clearing stubborn vines than we volunteers had done on the Duwamish.
There seems no real cure for the Himalayan Blackberry. Those of us who live in the Pacific Northwest will continue fighting the invasive species for 10 1/2 months of the year. On the remaining weeks, we will be gathering the juicy berries, turning them into pies, cobblers, crumbles, jellies and jams. In other words: hate the plant, but love the fruit.
Comments
Hello. I live in Sebastopol, but have also resided in Seattle. There is much history surrounding Luther Burbank here. His Himalayan blackberry can indeed be a curse, but, if one lives with the right exposure to sun, it is very beneficial to contain the bushes, either by fencing or attentive pruning, so the area will not get out of hand, while at the same time provide ample fruit in season.
Add new comment