Keeping Track; Where area sports stars meet their future
Keeping Track; Where area sports stars meet their future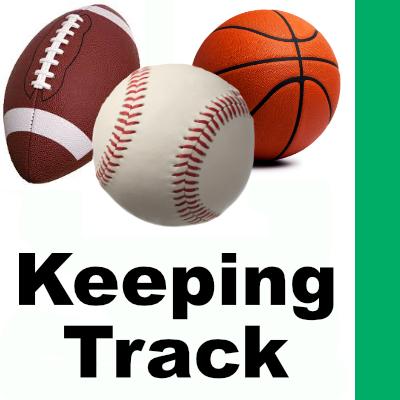 Tue, 08/28/2018
By Tim Clinton
SPORTS EDITOR
Madison reports with Packers
Kennedy graduate Cole Madison has turned out for the Green Bay Packers after being drafted in April and is now listed third on their depth chart at right guard heading into their final preseason action.
Kelemete tops the chart
Evergreen graduate Senio Kelemete is still No. 1 on the Houston Texans' depth chart at left guard after coming over from the New Orleans Saints as a free agent.
Pirates benefit from Kela
Keone Kela, a Chief Sealth graduate, has continued to perform well for the Pittsburgh Pirates as a setup man in the bullpen after his trade from Texas, where he was the closer.
Kela has an 0-0 record for the Pirates with a stingy 0.75 earned run average over 12 innings of work in 12 games. Kela has struck out 18 and has allowed only six hits and five walks.
Barnette still on disabled list
Thomas Jefferson graduate Tony Barnette is still on the 60-day disabled list for the Texas Rangers and still throwing only on flat ground in his rehabilitation. The right-handed reliever may return in September.
Mann shines for Round Rock
Mount Rainier graduate Brandon Mann has a 4-1, 2.49 record for the Class AAA Pacific Coast League Round Rock  Express of the Texas Rangers organization heading into the final week of their season.
Mann has struck out 43 batters in 50.2 innings of work.
Brett plays for T-Bones
Highline graduate Ryan Brett is playing for the independent Kansas City T-Bones after his Aug. 1 release from the Class AAA Charlotte Knights of the Chicago White Sox organization.
Brett is back playing his natural second base position after being in right field for the Knights and the Class AA Birmingham Barons.
McClatcher, Pulu play for UW
Federal Way graduates Chico McClatcher and Jared Pulu are back playing for the University of Washington Huskies football team this fall. The Huskies open against Auburn at 12:30 p.m. Saturday in Atlanta.
Thurber with Montana
Kennedy graduate Jared Thurber returns as a sophomore wide receiver for the University of Montana football team.
Eagle grad now a Beaver
Federal Way graduate Andrzej Hughes-Murray is now a junior inside linebacker for the Oregon State University Beavers.
Schaefer with Western
Kennedy graduate Ryan Schaefer is a junior forward for the Western Washington University men's soccer team.
Provo, Pelogi play for WWU
Des Moines resident and Federal Way graduate Karina Provo is a redshirt freshman defender for the Western women's soccer squad and teammate Gabriela Pelogi is also a Federal Way graduate. She plays forward as a senior.
JFK grad now a Viking
Kennedy graduate Malia Aleaga finds herself as a freshman setter for the Western Washington University women's volleyball team.
Lologo also at Western
Federal Way graduate Tupu Lologo is a freshman defensive specialist for the same WWU Vikings volleyball team.
Please contact us at sports@robinsonnews.com if you have any information for Keeping Track.