The art of the hoax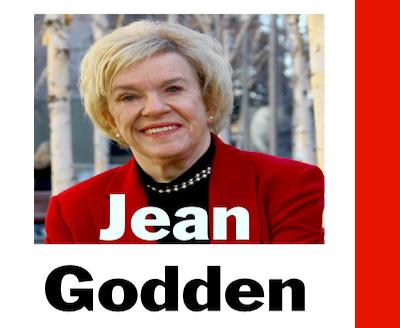 Mon, 10/22/2018
By Jean Godden
The word discussed by friends at a Sunday night dinner last week was "hoax." It's a timely word in this current political climate. The word likely comes from "hocus" as in "hocus-pocus." It's used both as a noun meaning malicious deception and as a verb, "to cheat or swindle."
Hoaxes, in fact, are second cousins to folkloric stories known as Urban Legends, too-good-to-be-true experiences that are often said to have happened to a friend of a friend—FOAF for short.
During the years when I worked as a Seattle city columnist, I heard frequently from readers. They told me street stories, true sightings and honest accounts. But I also heard other stories, strange incidents that were difficult to verify or debunk.
Take the story about the Red Velvet Cake recipe. That's the one about a woman—a friend of a—who is enjoying a slice of cake at a department store cafe (sometimes Neiman Marcus; sometimes Macy's). She asks her server for the recipe and is told that it will cost "two fifty." But when her bill comes, she's charged two hundred and fifty dollars. She's so incensed that she copies the recipe and sends it to all her friends.
I heard that tale half a dozen times when working as a columnist. Fortunately, I had the good sense not to fall for it. Nor did I bite on the ice-cream cone caper. That's the tale about the woman buying an ice cream cone when Paul Newman (or maybe Robert Redford or Tom Brokaw) walks into the store. Later the woman misses her ice cream cone. She goes back to complain and the clerk tells her: "You'll find it in your purse, ma'am, right where you put it."
Deceptive tales or hoaxes are what we are being force-fed these days, frequently by our president and his favored news outlets (Fox, Sinclair or the likes of Sean Hannity and Alex Jones). These are stories like the hurtful and outlandish fiction that the Sandy Hook school shooting was invented and the supposed young victims are still alive and thriving elsewhere.
Given the prevalence of social media, there are now hundreds of these hoaxes circulating. They are genuine fake news, not the true stories dubbed "fake" by the president simply because he doesn't like them. The real fakes are untruths and whoppers, like the fiction that Trump had the largest inauguration crowd ever, or that President Obama wiretapped Trump Tower. They're like the hoax that women protesting the Brett Kavanaugh Supreme Court nomination were paid by George Soros, as well as false stories that Dr. Christine Blasey Ford was a "party girl" who appeared in pictures with—pick one: Bill Clinton, Chuck Schumer, George Soros or Harvey Weinstein.
All of these latter tales have been branded as "false" or "untrue" by websites like Whatstrue.com, Tacoma-based Snopes.com and Fact Check.org, a project of the Annenberg Public Policy Center. Thank goodness for these and other truth-telling sites.
Right-wing hoaxes score highest in collecting "false" tags. However, most truth websites are even-handed in their assessments. For example, Snopes.com ranked as "unproven" a supposed story that Trump had tweeted that "the sitting president should be impeached if the Dow Jones loses 1000 points in two days." (Something the stock market did in October.) According to Snopes.com, it is possible Trump once posted that remark and later deleted it. But there is no present record of his having done so.
The takeaway from this rise in hoaxes is that we should be very careful where we place our confidence. We are wise to be skeptical of facts stated by a president who has told thousands of untruths and lies. We should instead put our faith in reputable news sources. Today, more than ever, we must remember that ancient proverb: trust but verify.