Making Seattle a better place
Making Seattle a better place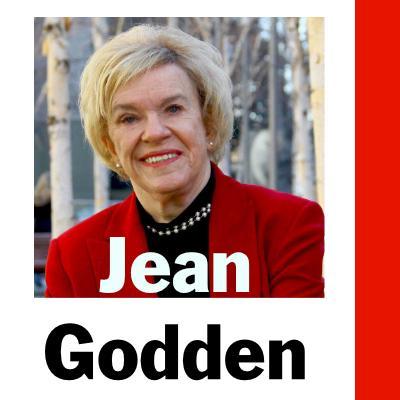 Mon, 10/29/2018
By Jean Godden
I'm late to the memorial for the late Paul Allen, but I would be sadly remiss if I didn't add to the many tributes. Allen, who died at 65 on Oct. 15, was a true Seattleite who, quite simply, made this city and the world a better place.
It is difficult to get one's arms around all reasons we have to be grateful for what we owe this brilliant and warm-hearted man. In reflecting on what he gave us, it helps to look back to his teen years at Lakeside School when he and fellow student Bill Gates got their start in computing, working from a school teletype terminal. Their work was subsidized by a bake sale.
After graduation, Allen went on to Washington State University, but dropped out to work as a programmer at Honeywell in Boston. It was there that he saw a picture of a personal computer (actually just a cardboard mock-up) on the cover of Popular Electronics magazine. He persuaded Gates, studying nearby at Harvard, to drop out, join him and move to Albuquerque New Mexico, where MITS, a startup, had developed a personal computer: one that lacked software. Allen convinced MITS that he and Gates could develop one.
It was during this yeasty period that the two came up with the Microsoft creed: "A computer on every desk and in every home running on Microsoft (a word invented by Allen) software."
In late 1978, Allen and Gates moved Microsoft to the Seattle area. Although Allen stepped away from daily duties at Microsoft in the 1980s, partly due to strained relationships and his cancer diagnosis, he remained on the board until 2000. As Microsoft became the dominant software company, Allen became incredibly wealthy. He also became an investor and a generous philanthropist.
He donated more than $2 billion to nonprofits dedicated to science, technology, education, the environment and the arts. Although he donated to a few global causes including a $100 million to fight Ebola in West Africa, much of Allen's big-heartedness centered on Seattle.
The lengthy list of Allen benefactors include the University of Washington where he built the Kenneth S. Allen Library (in honor of his librarian father) and donated to the Paul G. Allen Center for Computer Science. Inside the city proper, he built the Experience Music Project and Science Fiction Museum, now known as MoPop. He preserved the Cinerama Theater, acquired the about-to-be-moved Seattle Seahawks and invested in the Sounders. Almost every Seattle theater program includes a list of donors, with the Allen Foundation at the top. In April, he wrote a $30 million check to build low-income housing in Seattle's Rainier Valley.
In a twist of fate, Allen bought neglected warehouse land in South Lake Union. He intended the purchase (initially anonymous) as a contribution to the Seattle Commons, a Central Park-like project. When voters rejected the Commons twice, Allen's real estate arm, Vulcan, developed those acres into office space for Amazon, Google and his own Allen Institute for Brain Science.
Allen's generosity was often low-key, sometimes anonymous. One nonprofit executive told me of applying for a grant from the Allen Foundation and, not having heard, assumed that the request had been rejected. Months later a large check showed up, unheralded, in a generic envelope.
There are many other stories of Allen's benevolence and self-effacing ways, the times that he waited at the back of a line, stood in the rear of the theater or was spotted in an out-of-the-way place.
In the larger sense, Paul Allen loved the world and its endangered creatures; but he mostly loved Seattle fiercely, passionately. One can do no better in his memory than to love this city and preserve its upbeat, creative spirit. Paul Allen transformed his hometown; he also helped change the world. We will miss him greatly.