One state where voting matters
One state where voting matters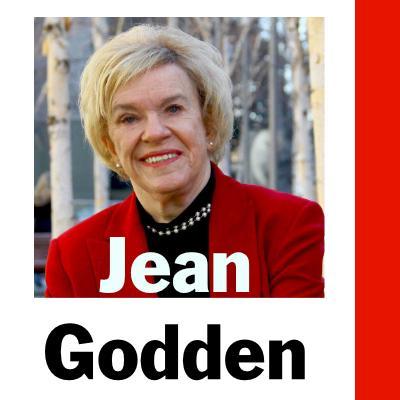 Mon, 11/19/2018
By Jean Godden
One thing we learned during the recent Midterms is that we are incredibly lucky to live in Washington state where we have a trustworthy electoral system.  Although we may chafe at having to wait for results of some close elections, we can trust our Secretary of State Kim Wyman and county election directors (In King County, it's Julie Wise) to ensure that each vote is counted.
In other states -- Florida, Georgia and Arizona immediately come to mind -- there are doubts that "official" results are accurate and that every vote has been tallied. Electoral systems in those states and others are often antiquated, unreliable and subject to manipulation. Some counties have moved polling places to remote locations; others try to disenfranchise minorities. In many states, voting means waiting in long lines, perhaps giving up a day's wages and enduring hardships and challenges. Recounts are time consuming, questionable and sometimes impossible.
How different voting is in this state. Registered voters receive paper ballots by mail weeks in advance. Once they mark ballots, they can return them, postage paid throughout the state. If, for any reason, the voter doesn't receive a ballot, there are ways to vote, even on election eve. And, when it comes to recounts in Washington, there are paper ballots available to tally. Candidates and their representatives can oversee recounts, ensuring that outcomes match the voters' choices.
Washington residents enjoy the best of voting systems. Let's hear it for the ability to mark a paper ballot, maybe in the company of family or friends, maybe in solitude. The voter can have confidence that one vote matters.
It is hard to underestimate the importance of that one vote. Throughout history, the enormous power of a single vote has often been demonstrated. You may think your vote, cast among millions in state and federal elections, cannot make a difference. But that single vote does matter.
History books tell us the power of one vote. Take Thomas Jefferson. In the election of 1800, Jefferson and his rival Aaron Burr tied in the electoral college, 73 to 73. The election was thrown into the House of Representatives, where the law required it would be decided by a simple majority.
Following a deadlock with 36 separate ballots, Jefferson finally won after Alexander Hamilton persuaded a Federalist Party legislator to change his vote to favor Jefferson, the man who Hamilton said would be less dangerous.
One vote once preserved English as our national language. After the American Revolution, Congress tied on a bill that would have made German the nation's official language. The deadlock was broken by a single vote. The man who broke the tie was himself the son of a German immigrant.
Single votes have had other momentous outcomes. Among them was admission of Texas to the union, ratification of William Steward's purchase of Alaska and Patrick Henry's decision in the Virginia Assembly to oppose King George's Stamp Act. There also was the U.S. Senate's single vote, opting for war with Mexico. When concluded, the Mexican War brought the states of Arizona, New Mexico, Nevada, Utah and parts of Colorado and California into the union.
Washingtonians are fortunate that voting is made easy and that each vote is tallied. This state's electoral system is a model. In the future, there likely will be proposals to make changes, making our system even more responsive to the electorate. Ranked order voting, multi-member districts and the impartial drawing of district lines will be discussed and possibly tried. But the goal should always be to respect individual choices and remove any barriers to voting.
Voting in free and fair elections is basic to a democratic system. It is the citizen's greatest right; it is democracy's greatest strength. What defines us is how we ensure that right.