A Tale of Three Cities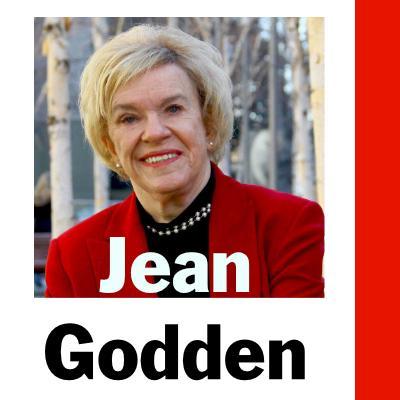 Mon, 12/10/2018
By Jean Godden
In November, two East Coast cities received momentous news: they have been selected as the second North American headquarters for Amazon, the e-commerce goliath that Seattle landed for little more than the city's good looks.
Long Island City in New York and Crystal City in Virginia won Amazon's HQ2 bidding war but paid dearly for the privilege: a collective $2 billion in tax credits, rebates and other incentives. That's what it took to attract Amazon and its jobs, 25,000 per city. It's costing Long Island City about $48,000 total per job; Crystal City will be paying $22,000. The cities also had to promise Amazon CEO Jeff Bezos a helipad -- something he's failed to score here.
Announcement of the second headquarters -- although split between two venues -- turned the winners shamelessly giddy. New York Gov. Andrew Cuomo had earlier promised (likely joking) that he'd change his first name to "Amazon" for the privilege. New York Mayor described the Amazon decision glowingly as "THE single biggest development in the history of New York City."
The hoopla was no less gushy in Crystal City where Virginia Gov. Ralph Northam burbled, "Innovation is the lifeblood of our commonwealth and the driving force of Amazon." Crystal City's welcoming platform -- stealthily constructed in advance -- was emblazoned with a twist on the state'si motto: "Virginia is for Amazon lovers." Virginia's Sen. Mark Warner pumped his fists into the air and ladled on remarks like: "This is a win for the whole region, not just immediate jobs but the enormous amount of spinoffs."
Yes, there were a few critics. Alexandria Ocasio-Cortez, the young Democrat newly elected to congress, said that a company of Amazon's size "shouldn't receive hundreds of millions in tax breaks at a time when our subway is crumbling and our communities need more investment." Meanwhile, the New York City Council is grilling leaders to find out exactly what they gave away.
Here in Seattle, Mayor Jenny Durkan, earlier stung by Amazon's opposition to an aborted local head tax, tossed a bit of shade on the splashy celebrations. She dismissed the Amazon decision as "awarding branch offices."
There can be little doubt that the HQ2 decision was both good news and not-so-good for the winning cities. As Seattle knows, there's a dark underside to meteoric growth. An explosion of tech jobs averaging $150,000 a year puts stress on the housing market, leads to rising inequality, gentrification and transportation gridlock.
If asked, Seattle veterans of Amazon's hyper growth would likely give the HQ2 cities three important pieces of advice: (1) preserve affordability in older neighborhoods; (2) build loads of reasonably-priced housing, and (3) enlist broad regional cooperation.
The Seattle experience shows it's important to embrace iconic institutions. Restaurants you've always loved may be casualties of rising rents, pushed out by glitzy newcomers. The neighborhood bar, the shoe repair and the little bookstore will soon be gone, replaced by doggie daycare, a pricey sportswear shops and the hot yoga gym.
If your city is destined to become the next Seattle, you'll share sidewalks with lanyard-wearing Amazonians, whether recruited locally or poached from other tech campuses, like, say, Seattle. They'll bring with them craft beers, gourmet coffee, Asian noodle shops, casual chic and unpolished shoes. At worst they may arrive with a version of the Seattle Freeze (passive aggressive behavior) and the ubiquitous Seattle hotdog spiced with (no kidding) onions and cream cheese.
When Seattle was founded in pouring rain in September, 1851, the Denny party called their landing site "New York Alki" (meaning "New York by and by"). They wanted to believe their tiny settlement would someday become a metropolis. Now Seattleites can be excused for thinking of Long Island City, New York, as just another "Seattle Alki. "