Overdue recognition for our guardians
Overdue recognition for our guardians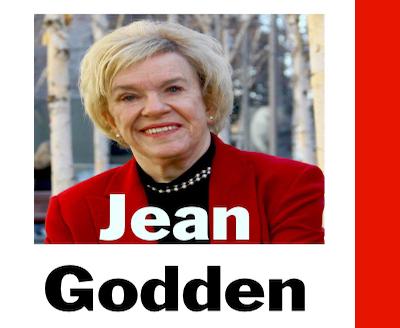 Mon, 12/31/2018
By Jean Godden
In December Time magazine announced its choice for Person of the Year. Selecting the Person (or Persons) is an annual tradition that dates back to 1927 and Charles Lindbergh. Being picked Person of the Year is not a tribute (in past years, Time has picked popes, presidents and dictators). Instead it is recognition that the person, group or idea -- for better or worse -- most influenced the news of the past year.
For 2018, Time departed from tradition and produced a double issue and four magazine covers. Time's choice: The Guardians and the War on Truth. That group includes four journalists and the staff of the Capital Gazette, the Annapolis daily that lost five staffers in a mass shooting. The four individuals cited are murdered Saudi journalist Jamal Khashoggi, Philippines-based editor Maria Ressa and two jailed Reuters journalists, Wa Lone and Kyaw Soe Oo.
The magazine includes an essay by Times editor at large Karl Vick. He relates the truth-tellers' stories, starting with Khashoggi's murder and the spectacle of "a tyrant's fury visited on a man armed only with a pen."
Then Vick details how Maria Ressa, editor of the news site Rappler, has reported on the drug war and extra-judicial killings by Philippine President Duterte. She is now charged with tax fraud and faces a possible 10-year prison sentence. Vick also recaps the murders of the Capital Gazette staffers and how surviving journalists worked from the back of a pickup to "put out the damned paper." He reports the jailing of the Burmese journalists who are serving seven years for documenting murders of Rohingya Muslims.
Vick goes beyond their stories to tell of other persecuted journalists -- in Bangladesh, Venezuela, Sudan, Brazil, Hong Kong, Turkey and Moscow. It is chilling to realize that 2018 set a record with 262 journalists jailed; 63 killed.
The story about the assault on the truth is seldom headlined. Although reporters are trained to tell stories, they seldom write about their own peril. It is time that changed. People need to know about the threats and attacks on individuals who struggle only to report facts. Truth telling is vital to democracy and ultimately to a nation's existence as a free people.
Distressingly the war on the truth is today being fueled by forces within our own nation. President Trump calls the media "the enemy of the people." He brands any news he doesn't like "fake news." He has revoked press access to a White House reporter. Although that access has since been restored, it still encourages others to disrespect and attack the press.
That Trump's war on truth is happening in a nation that placed press freedom first in the Bill of Rights is all the more troubling. If a president can with impunity disparage creditable fact, what can one expect of the despots of the world? There is a war on truth and it is the journalists -- the guardians of our freedom -- who are on the front lines. These guardians need more than just Person of the Year recognition. They deserve our vigorous support.
Those who care about truth can do no better than to read, subscribe and support news and news writers. This means backing a free independent press at whatever level, not just national papers but papers at all levels from large regional papers like the Los Angeles Times and Seattle Times to community and small town presses (papers like Westside Seattle, Skagit Valley Herald, Seattle Weekly and Real Change.)
This is the heart of the resistance and our hope for the future of news.