Keeping Track
Keeping Track
Where area stars meet their future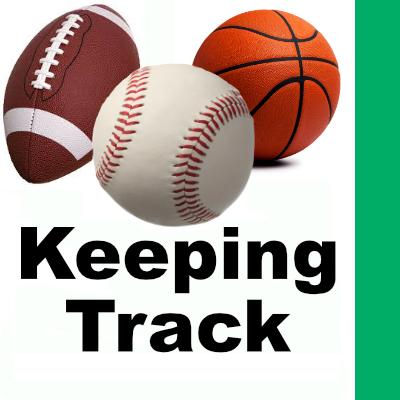 Wed, 01/09/2019
By Tim Clinton
SPORTS EDITOR
Kelemete wraps up season
Evergreen graduate Senio Kelemete just concluded his first season with the Houston Texans of the National Football League after coming over as a free agent from the New Orleans Saints.
Kelemete is a 6-foot, 3-inch and 301-pound starting left guard for the Texans, who won the AFC South title this year before losing to the Indianapolis Colts in a wild card round playoff game Saturday by a 21-7 score.
McPhee starring for Perth
Mount Rainier graduate Brittany McPhee is averaging 13.89 as an all-star guard for the Perth Lynx of the Women's Professional Basketball League in Australia.
McPhee is also averaging 6.26 rebounds and 1.84 assists for the Lynx and has a total of 19 steals and 14 blocks.
McPhee was the Pac-12 Scholar Athlete of the Year while playing for Stanford University, ending her career last year with a 3.72 grade point average while majoring in human biology.
Barnette now a free agent
Thomas Jefferson graduate Tony Barnette is looking for a new professional baseball home as a Major League free agent who pitched for the Texas Rangers previously.
Barnette worked 26.1 innings as a right-handed reliever for the Rangers this past season, posting a 2-0 record with a 2.39 earned run average. He struck out 26 batters while walking only five.
Giomi back with Oregon Ducks
West Seattle graduate Lydia Giomi returns as a sophomore for the University of Oregon women's basketball team.
The 6-6 forward is averaging 2.5 points and 2.8 rebounds off the bench for the Ducks, also racking up two assists, two steals and two blocks.
Davis playing at PLU
Ballard graduate Adrianna Davis is in her sophomore season with the Pacific Lutheran University women's basketball squad.
Davis, a 5-4 guard, is averaging 2.8 points and 2.3 rebounds in three games of work, adding seven assists, five steals and one block.
Sawatzky accepts new job
Thomas Jefferson graduate Darren Sawatzky has left his head coaching position with the professional indoor soccer Tacoma Stars to accept the same position with a soccer team in Tucson, Ariz.
McCluskey still with Stars
Kennedy Catholic graduate Vince McCluskey returns as a forward for the Tacoma Stars professional indoor soccer team, playing in all seven of the team's games so far.
McCluskey has scored one goal out of 11 shots on goal.
McCluskey is in his second year with the Stars after four seasons playing for the University of Puget Sound men's soccer squad.
Please contact us at sports@robinsonnews.com if you have information for Keeping Track.