Sports Watch
Sports Watch
Sports events worth keeping an eye on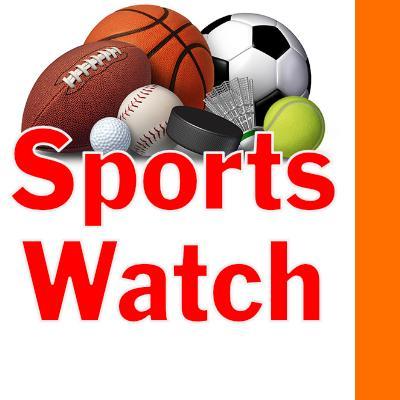 Tue, 02/26/2019
By Tim Clinton
SPORTS EDITOR
High schools
Boys basketball
Mount Rainier and West Seattle have both earned their way into this week's state tournament action at the Tacoma Dome and will open with loser-out games Wednesday.
Mount Rainier takes to the floor at 12:15 p.m. against Richland in a Class 4A game while the Wildcats will wait until 9 p.m. to take on Capital in 3A action.
Winners advance to quarterfinals at the same times Thursday with the tournament running through Saturday.
Girls basketball
West Seattle also opens with a loser-out state tournament game on the girls side of the curtain at the Tacoma Dome, battling Arlington at 2 p.m. Wednesday.
A win would advance the Wildcats into a state 3A quarterfinal at the same starting time Thursday.
Pros
Sounders
Seattle opens its Major League Soccer season Saturday, hosting FC Cincinnati for a 7 p.m. match at CenturyLink Field.
The action can be seen live on FS1.
Thunderbirds
Seattle goes to Kamloops for a 7 p.m. Western Hockey League match against the Blazers on Friday before going to Everett to take on the Silvertips at 7:05 p.m. Saturday.
The Thunderbirds come home to the Showare Center in Kent to take on the Tri-City Americans at 5:05 p.m. Sunday.
Stars
Tacoma hosts the El Paso Coyotes for 7:35 p.m. professional indoor soccer action at the Showare Center in Kent this Friday.
Seawolves
Next up for Seattle's defending championship Major League Rugby squad is a 5 p.m. Sunday, March 10 match at the Starfire complex in Tukwila against Houston.
The ROOT Sports cable television network will carry the action live.
Mariners
Seattle continues its spring training action in Arizona this week, visiting the Cleveland Indians for a 12:05 p.m. game Wednesday.
The Mariners return home to Peoria, Ariz. To play the Chicago White Sox at 12:10 p.m. Thursday before hosting the Milwaukee Brewers at the same time Friday. They visit Kansas City at 12:05 p.m. Saturday, host the Arizona Diamondbacks at 12:10 p.m. Sunday and visit San Diego at 12:10 p.m. Tuesday.
Thursday's, Friday's and Sunday's games can be seen on ROOT Sports cable television.
Colleges
Husky men
The University of Washington men's basketball team, which has already clinched at least a share of the Pac-12 title, visits California for 8 p.m. action Thursday before dropping in on Stanford at 5 p.m. Sunday.
Thursday's action can be seen on FS1 and Sunday's on ESPN2.
Husky women
Washington hosts California for a 7 p.m. game Friday and Stanford for 2 p.m. action Sunday.
Sunday's action will be televised on the Pac-12 network.
Cougar men
Washington State University pays a 6 p.m. visit to Stanford on Thursday and goes to California for 2 p.m. Saturday action.
Both games are going to be carried on the Pac-12 network.
Cougar women
The Cougars will be at home in Pullman playing the Stanford Cardinal at 7 p.m. Friday before hosting California at 12 p.m. Sunday.
The Pac-12 network will air both games live.
Redhawk men
Seattle University visits California Baptist for a 7 p.m. Thursday game.
Redhawk women
Seattle University entertains California Baptist at 6 p.m. Thursday.
Falcon men
Seattle Pacific University goes to Ellensburg to play Central Washington University in a 7 p.m. game Thursday before visiting Northwest Nazarene at 6 p.m. Saturday.
Falcon women
SPU travels to Western Oregon for a 6 p.m. game Thursday.
Bulldog men
Gonzaga University visits Pacific for an 8 p.m. game Thursday and drops in on St. Mary's at 7 p.m. Saturday.
ESPN2 will carry Thursday's game and Saturday's can be seen on ESPN.
Bulldog women
Gonzaga is at home in Spokane taking on Pepperdine at 6 p.m. Thursday before entertaining Loyola Marymount at 2 p.m. Saturday.