Keeping Track: Where area stars meet their future
Keeping Track: Where area stars meet their future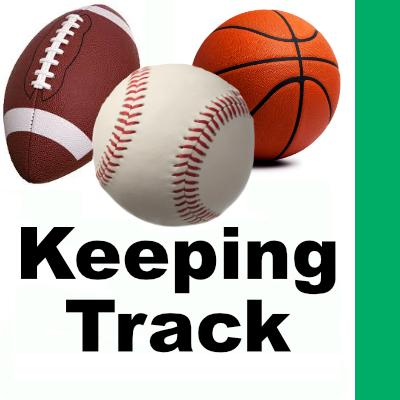 Wed, 03/06/2019
By Tim Clinton
SPORTS EDITOR
McCullough at Alabama
West Seattle graduate Morgan McCullough is already making a good first impression as a junior transfer on the University of Alabama baseball team.
McCullough is batting .345 (10-for-29) over the first eight games for the Crimson Tide, showing why the Seattle Mariners drafted him as a shortstop in 2016.
He has two doubles, six RBI, eight runs scored and six walks.
McCullough comes to Alabama after one year at the University of Oregon and one at Chipola College in Florida.
Kela ready to close for Pirates
Chief Sealth graduate Keone Kela is gearing up for what will probably be his first full season as the closer for the Pittsburgh Pirates baseball team.
Kela posted a 3-4 combined record for the Texas Rangers and Pirates last year, racking up 24 saves to rank 10th in Major League Baseball.
Kela had a 3.29 ERA to go with 66 strikeouts.
The 25-year-old is working for a reported $3.19 million.
Barnette tuning up with Cubs
Thomas Jefferson graduate Tony Barnette will soon enter his first season as a reliever for the Chicago Cubs after coming over as a free agent from the Texas Rangers.
The 35-year-old posted a 2-0, 2.39 record for the Rangers last year.
Brigham back with Florida
Thomas Jefferson graduate Jeff Brigham is in spring training camp for the Florida Marlins after being a September call-up last year.
Brigham, now 27, went 0-4, 6.06 in his brief tenure.
Mann returns to Japan
Mount Rainier graduate Brandon Mann is back pitching in Japan after one season with the Texas Rangers and their Round Rock Express Class AAA team.
Mann, who posted an 0-0, 5.40 record over seven games with the Rangers, is now with the Chiba Lotte Marines at the age of 34.
Brett with independent team
Highline graduate Ryan Brett returns as a second baseman for the Kansas City T-Bones of the American Association of Independent Professional Baseball.
Brett started off in the Texas Rangers organization as well last spring before going over to the Chicago White Sox organization and then to the T-Bones.
Brett hit .667 over three at-bats in the Major Leagues for the Tampa Bay Rays previously before suffering injuries.
Kilifi playing for Seawolves
Tyee graduate Olive Kilifi returns for his second season playing for the Seattle Seawolves of Major League Rugby. Seattle won the title in the first year of the league last year.
Giomi helps Ducks to title
West Seattle graduate Lydia Giomi helped the University of Oregon women's basketball team to a regular season Pac-12 title as a 6-foot, 6-inch sophomore backup player.
The Ducks wrapped up the crown with a 66-59 win over Arizona State University this past Sunday and they are now gearing up for the Pac-12 tournament.
Pyor helps North Idaho to 16-0
West Seattle graduate Nate Pryor has been a key player for the North Idaho College two-year team that has posted a 16-0 record in conference play with a 27-2 overall mark.
Pryor was a one-time signee with the University of Washington.
McCluskey has scored three goals
Kennedy graduate and West Seattle resident Vince McCluskey has three goals and two assists as a forward for the Tacoma Stars professional indoor soccer team.
Arguello grabs 10 saves for Stars
Sea-Tac's Michael Arguello now has 10 saves as the backup goalie for the Tacoma Stars.
Please contact us at sports@robinsonnews.com if you have information for Keeping Track.