Free! Free! All Books are free
Free! Free! All Books are free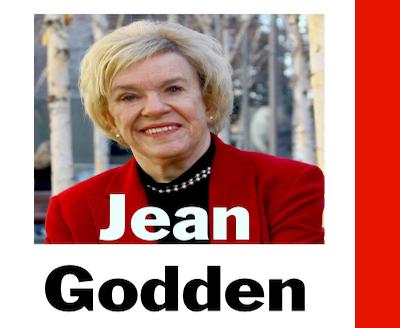 Mon, 03/25/2019
By Jean Godden
In Seattle, all books are free. That's the way it's been at the Seattle Public Library since its early days.
The Seattle Public Library can trace its roots back to 1868, a mere 17 years after the Denny Party landed. First book checked out:  a new copy of Mark Twain's "Innocents Abroad." Because that first library had mixed success, a new Ladies Library Association was formed two decades later and launched the Seattle Public Library in 1890.
Opened in the Occidental Building on First Avenue, the Library was designated an official city department, designed to receive 10 percent of the amount raised by city licenses and fines. However, its early days were marred by crises, tight budgets and moves into ever cheaper digs.
Library fortunes improved in 1898 with a move into the Yesler Mansion, the city's most elegant structure. Then disaster struck. The timbered mansion was consumed by fire on Jan. 2, 1901. Four days later, the Seattle Post-Intelligencer headlined a scoop: Andrew Carnegie had agreed to donate $200,000 to build a "fireproof" library, provided Seattle officials would promise to buy a new site and guarantee annual maintenance of $50,000.
In the decades that followed, Seattle would receive more Carnegie gifts, produce more buildings and establish a network of branches. There were times of growth and times of challenge. But the Library endured and expanded into neighborhoods throughout the city. Along the way, the Library acquired two important pillars: the hard-working Friends of the Library and the Seattle Library Foundation, designed to increase outside financial support.
Seattle's love for its public library was never more evident than in 1998 when 69 percent of voters approved the landmark "Libraries for All" bond measure. At $196.4 million, it was the largest library bond issue ever submitted in the United States. It helped pay for the Central Library's much admired 11-story building as well as renovation and building at 26 branches.
What prompts this brief review of library history is that the city's 2012 library levy, is expiring. If the Seattle Public Library, envy of systems throughout the nation, is to continue its present level of service, we will need a replacement levy.
The mayor recently unveiled a proposal for the August 6 primary ballot. Her request is 73 percent larger -- 60 percent adjusted for inflation -- than the expiring levy. That increase may be a heavy lift. But the Library's needs are arguably greater than ever. Patrons can access services ranging from after-school homework help and toddler story time to citizenship classes and movie screenings. Books are but one of the library's resources, there also are audio-books, movies, e-books, magazines, magazines and Wi-Fi hotspots.
How critical is the levy? Vitally important. The new levy would supply around 25 percent of the Library's operating funds. Bulk of the renewed levy would extend library operating hours, make needed repairs, update technology and retrofit some of the system's older Carnegie structures.
A suggested addition to the replacement levy -- provided the City Council agrees -- would be elimination of late fees, the 25 cents per day currently charged for overdue books. Mayor Jenny Durkan cast her proposal as a matter of equity with late fees falling most heavily on low-income borrowers. When fines accumulate, users are barred from using the Library.
Denver, San Diego and St. Paul are among the cities where fines have already been eliminated. There are no late fees in those cities; but, after 40 days, it is assumed materials have been lost  and borrowers must pay for replacement.
Now it's up to the Seattle councilmembers to place the library levy on the ballot and to decide whether or not to eliminate late fees. Will abolishing fines help low-income borrowers? Will it lead to long waits for popular books?
Whatever the council decides, it remains critical that voters get behind a library levy replacement. Seattle Public Library is one of the most admired and busiest in the country. It is our proudest asset. The Library's 500,000 users check out more than 10 million items per year. And, remember, in Seattle, all books still are free.