Heads Up, City Councilmembers
Heads Up, City Councilmembers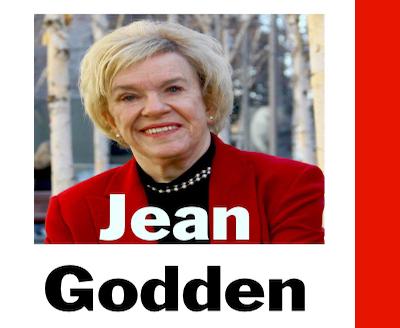 Mon, 04/01/2019
By Jean Godden
Some years ago, I went astray and never apologized, but more about that later. Today I first want to issue a plea to Seattle councilmembers, the ones guilty of not paying proper attention during public comment.
As most of us know, the number one job for Seattle City Councilmembers is drawing up the annual budget. But there is a second job that's almost as important. That job is listening. Elected officials need to hear from those they serve.
Sadly, the Council sometimes isn't tuned in. On March 11, Richard Schwartz, a white-bearded gentleman often seen during meetings, signed up to speak during the 20-minute public comment period before that day's council meeting.
When his turn came, Schwartz stepped up to the lectern and found himself looking at councilmembers' heads. Most eyes were cast downwards. He politely asked for attention. In response, Councilmember Debora Juarez, who was presiding, warned Schwartz that he was using up his allocated two minutes.
Schwartz said he was only trying to get councilmembers attention, but Juarez replied that he had one minute and 30 seconds left and had better get going. She refused to consider resetting the clock.
Schwartz pointed out that, during a previous meeting, Seventh District Rep. Pramila Jayapal had been given four or five minutes to speak, while others were restricted to two minutes. Schwartz recalled the message from George Orwell's "Animal Farm" that alleged "some animals are more equal than others."
The exchange ended with Schwartz saying he'd asked for attention so he could express concern about President Donald Trump's erosion of democracy. Because he failed to address specific items on that day's agenda, Schwartz may have been out of order.
However, the irony of Schwartz's mistreatment was not missed by reporters who were listening. Brandi Kruse of Q13 castigated the council for its inattention. A video of the episode went viral. Afterwards Councilmembers Lorena Gonzalez and Juarez apologized. Teresa Mosqueda, who had been absent, issued a statement affirming the importance of public comment.
The Council had indeed been remiss. Reviewing video of the incident, one can plainly see two councilmembers -- Kshama Sawant and Mike O'Brien -- fingering cell phones. Only Lisa Herbold and Debora Juarez seem alert.
Inattention to public comment is unfortunate, even if sometimes understandable. Who wants to stay fully tuned in when the commenter is someone like Alex Tsimerman who lugs around a bug-ridden "red card," mouths obscenities and delivers a Nazi salute? Or who wants to listen as Sawant supporters boo other speakers and spout Marxist rhetoric? Paying full attention to public comment isn't always easy. But it does go with the job.
Now about my overdue apology: Honesty compels me to admit that I had a similar lapse during a budget hearing. It was 2004 and I was a new council member, seated on the dais next to veteran councilmember Jim Compton. Budget hearings are not 20-minute affairs, but often stretch into five and six-hour marathons with more than 100 public commenters.
Jim and I weren't playing with our primitive cellphones, which -- at the time -- had limited range. But, overwhelmed by repetitive testimony, we made a bad choice. Jim suggested we write a murder mystery -- he'd do one page and I'd do the next. We passed a yellow legal pad back and forth and penned a couple of chapters.
Our caper persisted through a couple of late-night marathons. It lasted until Jim got nervous and feared we might be outed by City Hall reporters filing public disclosure requests. I took the hand-written pages home and burned them.
This is my opportunity to come clean and apologize. I am sorry if I missed a small portion of testimony. Other than penning a few paragraphs, I paid close attention during public comment and, to prove it, I have reporters' notebooks filled with notes.
As a long-time reporter, listening has been one of my better skills and I recommend that today's councilmembers keep their heads up and stay tuned in. Stash that cell phone (the ones that now can connect to the world) and listen to what matters to your voters. That's one way that, Trump's depredations aside, we can strengthen our democratic system.
Comments
Jean... i agree....first they are elected to serve, then my most standards they are paid a competitive salary to watch out for the interest of the citizens of Seattle. Not doing so....shows a lack of respect...One of the council members mentioned, is one who said, after Paul Allen's passing....."why could he have not given more money to our common causes"....Not very good timing in my book.
I observe....early November 2019 will be the date we living in Seattle, will determine if we have had enough.
Add new comment