Sportswatch
Sportswatch
Sporting events worth keeping an eye on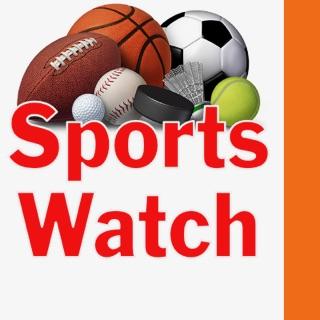 Sun, 05/19/2019
By Tim Clinton
SPORTS EDITOR
 

High schools
Baseball
Seattle Christian heads to Castle Rock for state regional action Saturday, taking on Meridian in a 10 a.m. game. The winner sticks around to play a second game with a trip to the state Class 1A Final Four on the line.
 Fastpitch softball
Kennedy Catholic opens West Central District action with an 11 a.m. Saturday game against Sumner at the Kent Service Center.
Seattle Christian plays for the 1A WCD title at 2 p.m. Saturday at the Regional Athletic Center in Lacey, with the loser playing for the second and final state berth at 6 p.m.
 Tennis
The Boeing tennis courts in Kent will host the Class 4A West Central District tournament running through Saturday, with the Sea-King tournamament at the Lower Woodland courts in Seattle.
Class 2A West Central District action is being held Saturday at the Kitsap Tennis and Athletic Center.
 Track and field
Bremerton High School is the site of 1A and 2A West Central District action Friday and Saturday.
 Golf
State tournament action takes place Tuesday and Wednesday at various sites across the state.
The Class 4A girls are playing at Hangman Valley and the boys at The Creek at Qualchan, while the 3A boys are at Indian Summer and the girls at Hawks Prairie.
Class 2A boys play is at Liberty Lake and the 2A girls are at Meadowood.
Olympia Golf and Country Club is hosting the 1A boys and Tumwater Valley the 1A girls as well as the 1B/2B boys and girls tournaments.
Pros
Mariners
Seattle hosts Nelson Cruz and the American League Central Division-leading Minnesota Twins for action at T-Mobile Park this weekend.
Saturday's game starts at 7:10 p.m. and Sunday's at 1:10 p.m.
Then it's on to Texas to play the Rangers at 5:05 p.m. Monday, Tuesday and Wednesday.
Mariners games are shown on the ROOT Sports cable television network.
 Sounders
Seattle visits Philadelphia for 4:30 p.m. Major League Soccer action Saturday that can be seen live on JOEtv.
Seawolves
Seattle goes to Glendale to play a 3 p.m. Saturday Major League Rugby match that will be carried on CBSSN.
 Reign FC
The women's soccer Reign FC team will be at home at Cheney Stadium in Tacoma taking on Sky Blue at 1 p.m. Saturday.
 Rainiers
Tacoma's Pacific Coast League baseball team is in Reno playing the Aces at 6:35 p.m. Saturday followed by a 1:05 p.m. game Sunday and a 11:05 a.m. contest Monday.
The Rainiers come home to Cheney Stadium to play the Fresno Grizzlies at 6:05 p.m. Tuesday and 11:35 a.m. Wednesday.
 Emerald Downs
Auburn's horse racing oval is open for action at 2 p.m. Saturday and Sunday.
 

Colleges
Husky baseball
Washington visits UCLA at 7 p.m. Saturday on the Pac-12 network.
Cougar baseball
Washington State University visits Utah at 10:30 a.m. Saturday.