Sportswatch
Sportswatch
Sporting events worth keeping an eye on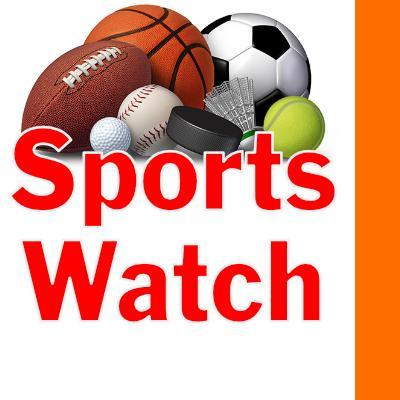 Wed, 05/22/2019
By Tim Clinton
SPORTS EDITOR
High schools
Baseball
It's off to the state Class 1A semifinals for the Seattle Christian baseball team.
The Warriors travel to County Stadium in Yakima, playing Colville for a championship berth at 1 p.m. Friday.
To the winner goes a 4 p.m. Saturday championship game against Friday's winner between University Prep and Chelan. Friday's losers play for third and fourth place at 10 a.m. Saturday.
Fastpitch softball
The Seattle Christian girls also drew Colville for their first game at the 16-team state Class 1A fastpitch softball tournament.
The Warriors start the tournament with a 10 a.m. Friday game against the team from Eastern Washington, with the tournament continuing through Saturday at the Columbia Playfield in Richland.
Track and field
This year's state Class 2A, 3A and 4A action takes place at Mount Tahoma High School in Tacoma.
Action starts at 3 p.m. Thursday, with the last races of the day starting at 7:30 p.m.
Friday events begin at 9 a.m. and last all day through an awards ceremony at 6:05 p.m.
Saturday's action starts at 8 a.m. and runs all day through a 6:35 p.m. awards ceremony.
The Class 1A, 2B and 1B events are being held at Eastern Washington University in Cheney.
Tennis
Class 2A state tournament action is at Lower Woodland Park in Seattle this Friday and Saturday, with the all-day action starting at 8 a.m. both days.
The Class 3A tournament takes place in Kennewick with the Class 4A tournament in nearby Richland.
Pros
Mariners
Seattle goes to Oakland to play the A's at 7:07 p.m. Friday and 1:07 p.m. Saturday and Sunday before coming home to T-Mobile Park to take on the Texas Rangers at 6:10 p.m. Monday, 7:10 p.m. Tuesday and 12:40 p.m. Wednesday.
Mariners games can be seen on the ROOT Sports cable television network.
Sounders
Seattle's Major League Soccer squad visits Kansas City for 3 p.m. action Sunday that will be televised on Fox Sports 
Storm
Seattle hosts Phoenix for a 12:30 p.m. Saturday game in Everett with Channel 4 showing the action live.
The defending WNBA champion Storm breezes off to Minnesota for a 5 p.m. Wednesday game on CBSSN.
Seawolves
Seattle's Major League Rugby team in Tukwila will be at home at the Starfire complex taking on Utah in a 5 p.m. Sunday clash that can be seen on ROOT Sports.
Reign FC
North Carolina comes to Cheney Stadium in Tacoma to play the Reign FC women's professional soccer team at 4 p.m. Monday.
Rainiers
Tacoma is at home at Cheney Stadium playing the Fresno Grizzlies at 7:05 p.m. Thursday and Friday before going to Salt Lake City for Pacific Coast League baseball action at 5:35 p.m. Saturday, 12:05 p.m. Sunday, 5:35 p.m. Monday and 11:05 a.m. Tuesday.
The Rainiers go on to visit El Paso at 6:05 p.m. Wednesday.
Emerald Downs
Auburn's horse racing oval is open for racing at 6:30 p.m. Friday and 2 p.m. Saturday, Sunday and Monday.
Colleges
Husky fastpitch softball
Washington plays host to Kentucky for a 6 p.m. Super Regionals game Friday.
Husky baseball
Washington entertains California at 6 p.m. Thursday and Friday and at 12 p.m. Saturday as the regular Pac-12 season concludes.
The Pac-12 networks will carry all three games live.
Cougar baseball
Ballard graduate Owen Leonard, Kennedy Catholic graduate Jared Thurber and the Washington State University baseball team will be at home in Pullman playing the Arizona Wildcats at 6 p.m. Thursday and Friday and at 12 p.m. Saturday.
All three games are also shown on Pac-12 networks.