Showbox: Another Blue Moon?
Showbox: Another Blue Moon?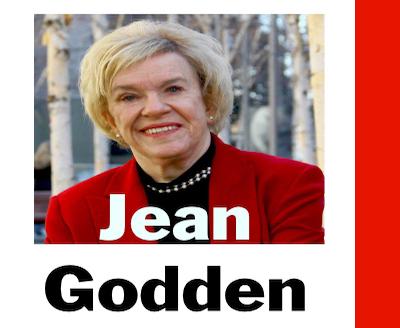 Mon, 06/17/2019
By Jean Godden
You may have thought Seattle's big historic preservation battles were simmering down, but now it appears that the battle over rescuing the 80-year-old Showbox Theater on First Avenue has barely begun.
Last September, a Seattle City Council bill, pushed by vocal musical lovers, voted to extend protection to the Showbox Theater for 10 months. The music venue is endangered by plans to build a 44-story apartment complex. Now councilmembers are moving ahead to extend that temporary protection for another six months.
The solution councilmembers hatched last fall was to redraw Pike Place Market's Historic District lines placing the theater under the Market's Historical Commission. What remains murky is whether an expanded historic district would include the Showboat property alone or if it would also encompass a strip of First Avenue that includes a new hotel, Starbuck, two parking lots and a strip club. City studies are ongoing and expected this month.
Meanwhile, the aging facility's "rescue" is clouded by a $40-million lawsuit brought by property owner Roger Forbes.
The preservation issue that has occupied councilmembers' time (perhaps to the neglect of more pressing issues) closely parallels another famous city-wide preservation battle. That one occurred in the 1990s and may be unfamiliar to newcomers and Millennials.
The earlier struggle focused on the Blue Moon, a University District tavern, among the first to serve beer as Prohibition ended. The Moon was a much-loved gathering place for artists, writers, intellectuals and political activists. Like the Showbox Theater today, it, too, was threatened. A developer was fast making plans to build a 35-unit apartment building replacing the Blue Moon, the old Rainbow Tavern and a nearby house.
I remember the fight well since (full disclosure) I was first to sound the alarm, breaking the news in my Post-Intelligencer column on Aug.4,1989. That led other columnists and writers to speak out and a guerilla movement formed. The Forever Blue Moon Committee included writer and historian Walt Crowley, novelist Tom Robbins, cartoonist Ray Collins and 1,500 loyal supporters. They had backing from Pulitzer Prize winning poets Carolyn Kizer and Stanley Kunitz, authors Calvin Trillin and Murray Morgan, artist Alfredo Arreguin, columnists Emmett Watson and Rick Anderson, as well as the New York Times' Tim Egan and local politicians up for election.
What the Moon supporters thought would save the old tavern was historic designation by the Seattle Landmarks Preservation Board. They raised funds and hired land use attorneys Jack McCullough and Jon Beighle to help rescue the tavern. (Oddly, today McCullough is involved in the Showbox debate; he's assisting owner Roger Forbes.)
First step undertaken to rescue the Moon was a Landmarks Preservation Board nomination, which was achieved. But after the supporters' premature celebration, the preservation board split, rejecting landmark status. Yes, said the board, the Blue Moon met the test of cultural significance and, yes, it met the age test. (The building first opened as a dirt-floored auto repair shop in 1923.) But the board couldn't see any connection between the tavern operation and the actual building, which might have lost "physical integrity" during a remodeling or two.
Never mind that you could see vintage graffiti and Greek verses, carved into the Moon's back booths. Nor did the board care about the fact that his University students recalled the day their professor, Pulitzer Poet Theodore Roethke, learned of a big award and shouted, "To the Moon!"
The Blue Moon was never landmarked, but it was "saved." The property owner decided to delay development and discuss a compromise (one that failed). He built elsewhere when the economy cooled and demand for apartments sagged. Meanwhile, the Blue Moon endures. Patrons can still scan Sappho's verses and enjoy a beer.
Does the same diminished fate await the aging Showbox Theater? Or will a belated landmark designation and a beguiled City Council, pushed by fans' memories of great performances (headliners from Duke Ellington, Nat King Cole and Macklemore), somehow save the old dump and its ghosts? It's a question that we're still debating.