The new gun laws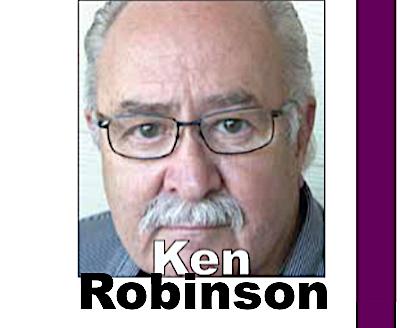 Mon, 07/15/2019
By Ken Robinson
Managing Editor
If you weren't familiar with the reach, range and extent of the gun laws that went into effect as of July 1 here's a quick look at them.
Gun violence research funding
Federal resources for gun violence research remain extremely limited, and we cannot keep waiting around hoping for the federal government to catch up. This year we are taking action by investing $1 million into a gun violence prevention research program at the University of Washington. This program will support investigations of firearm death and injury risk factors, evaluate the effectiveness of state firearm laws and policies, assess the consequences of firearm violence, and develop strategies to reduce the toll of firearm violence.
Protecting domestic violence victims, families, and law enforcement officers (HB 1225)
This new law addresses the deadly combination of domestic violence and firearms by requiring law enforcement to temporarily remove firearms they have probable cause to believe were threatened or used at the time of a domestic violence call. Officers must also temporarily remove firearms in plain sight and request consent to remove any firearms the alleged abuser has access to until a court hearing is held.
Ensuring proper gun purchase background checks (HB 1465)
The FBI is discontinuing courtesy National Instant Criminal Background Check System (NICS) checks for concealed pistol license (CPL) holders in Washington state. Without them, there is a public safety risk because a person could present a forged or duplicated CPL, or one that should be revoked because of a disqualifying conviction. This bill makes sure the state provides necessary background checks to protect Washingtonians.
Banning "ghost guns" (HB 1739)
Untraceable and undetectable firearms are also referred to as "ghost guns" since they do not have serial numbers and may not contain enough metal components to be picked up by common metal detectors. The bill makes it illegal to manufacture, buy, sell, or possess an undetectable firearm in most circumstances.
Improving procedures for protection orders (HB 1786)
For too long, our standards for firearm removals for a protective order, no contact order and restraining order, or extreme risk protection order have been inconsistent. This has made it confusing and difficult for victims, courts, and law enforcement. This bill essentially aligns the ways in which law enforcement serves and implements these orders with our approach to extreme risk protection orders.
Single point of contact background check system (HB 1949)
Since the FBI is discontinuing the courtesy National Instant Criminal Background Check System (NICS) checks in our state, there is an urgent need for a single point of contact firearm background check system. This bill conducts a feasibility study to examine and make recommendations about how such a system would be established.
Extreme risk protection orders (SB 5027) –
This bill came from a recommendation of the Mass Shooting Workgroup, which met during the 2018 interim. It is meant to help keep firearms out of the hands of minors who are at a high risk of hurting themselves or others during a behavioral health crisis or through potential violent behavior. It allows petitions for Extreme Risk Protection Orders to be applied to people under the age of 18 which, if approved, would prohibit the minor from accessing, controlling, purchasing, possessing or receiving a firearm. The minor's parent or guardian would be notified of their legal obligation to safely secure any firearms.
Reducing the risk of suicide and murder-suicide (SB 5181)
There is evidence of increased risk of suicide or murder-suicide when a person is released from a 72-hour involuntary treatment hold. When someone is in crisis, giving them time to cool down and get the help they need saves lives. This bill imposes a six-month suspension on a person's right to possess a firearm when the person is detained under the Involuntary Treatment Act.
Closing a loophole for safer communities (SB 5205)
This bill closes a loophole in the law created by accident a few years ago. A person who is incompetent to stand trial and has a history of violence is not competent to have a firearm. Under this bill, they are prohibited from possessing a firearm unless the court restores their firearm rights.
Clarifying concealed pistol license application procedures (SB 5508 and HB 1589)
SB 5508 clarifies that the background check for a concealed pistol license must include a national check from the FBI through the submission of fingerprints. HB 1589 modifies the requirements for the correctional personnel and community correction officer exemption from restrictions on carrying concealed pistols to reflect that the Department of Corrections already conducts annual background checks for its employees as standard procedure.