Sportswatch
Sportswatch
Sports events worth keeping an eye on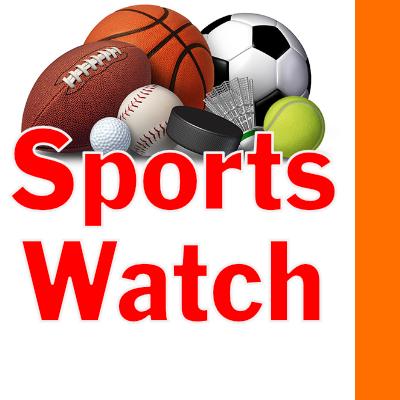 Thu, 07/18/2019
By Tim Clinton
SPORTS EDITOR
Semipro baseball
Highline Bears
Redmond's Dudes roll into town to play the Highline Bears in a 7:05 p.m. Pacific International League game at Mel Olson Stadium this Thursday and they will come back again for action at the same time Saturday after the Bears host the Cascade All-Stars at 7:05 p.m. Friday.
Highline visits the Northwest Honkers for 5:30 p.m. action Monday before coming back to Mel Olson for a special 12:05 p.m. Tuesday game against a team from Hawaii.
The Bears go on the road again to play the Seattle Studs at 5:30 p.m. Wednesday and visit the Honkers again at the same time next Thursday.
Pros
Mariners
Seattle comes home to T-Mobile Park to play the Los Angeles Angels at 7:10 p.m. Friday, 6:10 p.m. Saturday and 1:10  p.m. Sunday before entertaining the Texas Rangers at 7:10 p.m. Monday and Tuesday and at 12:40 p.m. Wednesday.
The Detroit Tigers visit for a four-game series starting with a 7:10 p.m. Thursday contest.
Mariners games are carried on the ROOT Sports cable television network.
Sounders
Seattle hosts the Portland Timbers for 6:30 p.m. Sunday Major League Soccer action at CenturyLink Field that can be seen on FS1.
Storm
Seattle gets a 7 p.m. visit from Las Vegas on Friday before dropping in on the same team at the same time Tuesday.
Friday's action will be aired on JOEtv and Tuesday's on ESPN2.
Reign FC
Next up for the women's soccer team is a 1 p.m. game against Chicago on Sunday, July 28 at Cheney Stadium in Tacoma that has already been sold out.
Rainiers
The Las Vegas 51s are in Tacoma for a 7:05 p.m. Pacific Coast League baseball game at Cheney Stadium this Thursday and the Sacramento Rivercats come in for 7:05 p.m. games Friday and Saturday and for a 1:35 p.m. contest Sunday.
Tacoma takes off for Reno to play the Aces at 7:05 p.m. Tuesday, Wednesday and Thursday.
Emerald Downs
The horse racing track in Auburn is open for action at 6:30 p.m. Friday, 5 p.m. Saturday and 2 p.m. Sunday.