Short and happy life of restaurants
Short and happy life of restaurants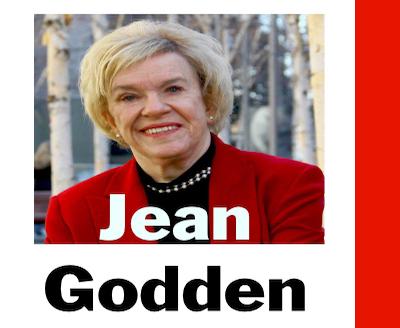 Mon, 07/22/2019
By Jean Godden
Years ago I reviewed restaurants for the Seattle Post-Intelligencer. I was one of a staff of four food critics, writing part-time (my day job was writing a city column four days a week).
Just last week, I pulled out some of the reviews I'd written decades ago. There were darn few eateries anyone would know today. My assignment was high-end restaurants; so chances are they'd last. Still around are establishments like the Pink Door, Salty's on Alki, Canlis, Ray's Boathouse, El Gaucho, The Hunt Club, Phoenecia (first located near Seattle Center) and Cafe Sport.
But most of the 120 I reviewed -- about 90 percent -- are now gone. Many vanished quickly; others took a while to become a memory. Names of departed establishments included the Cloud Room, Garbo's Cafe, Tlaquepaque, Mirabeau, Brasserie Pavilion, Le Goumand and the Mark Tobey, named for Seattle's famed artist.
One of my saddest memories of those years is the enthusiastic review I gave Restaurant Romania, a tiny Romanian eatery that I killed with kindness (three stars). After my review, the place was overwhelmed, the owner's chef/wife fell ill and he hired an Asian chef who didn't understand the cuisine. The place died in two months.
What's important to know is that the average life of a restaurant is just one year. I repeat: One year. Running a restaurant is not just about fine cooking; there is a real tight-rope act to making a restaurant survive. One needs the ability to manage staff, closely monitor expenses and gauge the ever-changing tastes of customers.
Given the short life of the average establishment, it's not surprising to learn about restaurants shutting down or simply disappearing. Still it was a shock to read about the Chapter 11 filing for Seattle-based Restaurants Unlimited (RUI) and prior to that, closing of Bellevue's Palomino Rustico. RUI restaurants include 35 fine dining establishments in cities from Indianapolis to Texas and California. Among them are Seattle's Palomino, Palisade, Cutters Crabhouse and Stanford's.
The company, owned by Florida-based Sun Capital Partners, blamed rising wages in West Coast cities like Seattle, Portland and San Francisco. However, evidence suggests that fault also lies with management failures and changing consumer habits. As an example, in 2017 -- well after wage laws were enacted -- Restaurants Unlimited spent $10 million to open two Henry's Tavern outlets. Both restaurants (one in Bellevue, one in Seattle) performed poorly.
Blaming Seattle's minimum wage is a convenient excuse, but questionable. For one thing, many locations, Bellevue among them, do not have similar laws. Full disclosure here: As a councilmember serving through Jan. 1, 2016, I voted to approve Seattle's $15 minimum law in 2014 knowing it could affect reelection. To me, it was more important to help low-income employees. Given the choice, I'd do it again.
There are pluses and minuses to minimum wage laws. Studies agree that, on the positive side, the Seattle law has resulted in higher wages and stability at the low end of the wage ladder. On the negative side, it has led to higher prices and the loss of some jobs and working hours.
Some looking at the RUI bankruptcy filing have dismissed possible closures as no big deal, since there are more than 100 new eateries opening in town. However, many new eateries are small family-run operations or outfits not impacted by the wage laws. Nevertheless, many will live a year or less.
It takes a rare and talented individual to keep a successful restaurant operating, another Tom Douglass, another Ethan Stowell, another Renee Erickson. These chef/owners have been in the forefront of lifestyle changes, moving to more relaxed menus. Erickson even calls one of her new restaurants "a bistro."
Years ago, a couple of wise restaurateurs, Victor Rosellini and John Franco sat down with me to talk about what it takes to make a restaurant work. They agreed that it takes a personal touch and attention to smallest details -- like cleaning tops of salt and pepper shakers. Times are very different now for the restaurant industry, but what still matters is pleasing customers and treating employees very well.