Sportswatch
Sportswatch
Sporting events worth keeping an eye on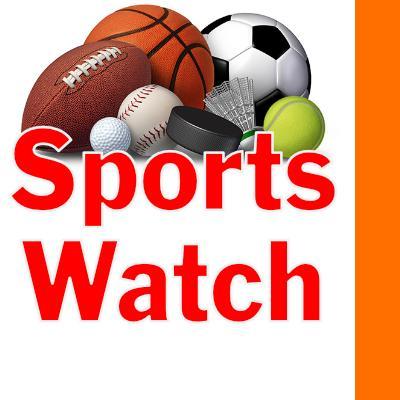 Thu, 08/01/2019
By Tim Clinton
SPORTS EDITOR
Semipro baseball
Highline Bears
Highline has three games to go on its regular season schedule, all of which will be played on the Bears' home turf at Mel Olson Stadium inside Steve Cox Memorial Park in White Center.
The Bears host the PSSBL team at 7:05 p.m. this Thursday, the Wallbangers at the same time Friday and the Redmond Dudes at the same time Saturday.
Youth swimming
The Seattle Summer Swim League's Southern Division championship meet will be hosted by the Gregory Seahurst pool in Burien at 4 p.m. Thursday, with athletes competing for berths into Tuesday's 4 p.m. All-City meet at Blue Ridge.
Pros
Mariners
Seattle visits the Houston Astros for Major League Baseball action at 5:10 p.m. Friday, 4:10 p.m. Saturday and 11:10 a.m. Sunday before coming home to T-Mobile Park to play the San Diego Padres at 7:10 p.m. Tuesday and 3:40 p.m. Wednesday.
Mariners games can be seen on the ROOT Sports cable television network.
Sounders
Seattle entertains Sporting KC for a 7 p.m. Sunday Major League Soccer match that will be televised on FS1.
Seahawks
Seattle kicks off its preseason schedule next Thursday when it hosts the Denver Broncos for 7 p.m. action at CenturyLink Field.
Channel 13 television will show the action live.
Storm
Seattle hosts Washington for a 7 p.m. Friday Women's National Basketball Association game before visiting Los Angeles at 2 p.m.  Sunday and hosting Dallas at 7 p.m. next Thursday.
Friday's and next Thursday's games can be seen on JOEtv and Sunday's on NBA TV.
Reign
The Reign women's soccer squad visits Houston for a 4 p.m. Friday match before hosting Portland at 7 p.m. Wednesday at Cheney Stadium in Tacoma.
ESPNEWS will show Friday's action live.
Rainiers
Tacoma hosts the Omaha Storm Chasers for a 7:05 p.m. Pacific Coast League baseball game Thursday and the Iowa Cubs come to Cheney Stadium for action at 7:05 p.m. Friday, 7:05 p.m. Saturday, 1:35 p.m. Sunday and 11:35 a.m. Monday.
The Rainiers go on the road to play the Oklahoma City Dodgers at 7:05 p.m. Wednesday and Thursday.
Seafair hydros
The annual Seafair hydroplane races take place on Lake Washington this weekend with action running from 9 a.m. until 5 p.m. Friday, Saturday and Sunday at Genesee Park.
KONG TV will carry the action from 1 p.m. to 5 p.m. Sunday including the Blue Angels air show.
Emerald Downs
Horse racing action at the Auburn track begins at 6:30 p.m. Friday, 5 p.m. Saturday and 2 p.m. Sunday.