Sportswatch
Sportswatch
Sporting events worth keeping and eye one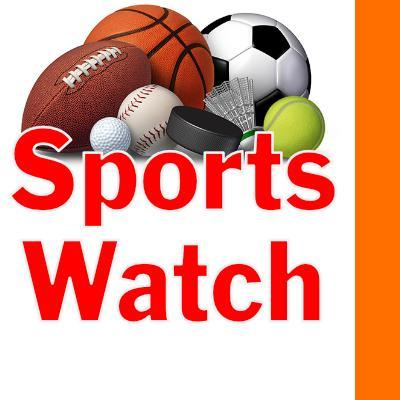 Tue, 08/20/2019
By Tim Clinton
SPORTS EDITOR
High schools
Fall tryouts
Football tryouts are set to open this Wednesday, followed by all other fall sports tryouts starting Monday.
Contact respective schools for more information.
Pros
Mariners
Seattle comes home to T-Mobile Park to play the Toronto Blue Jays at 7:10 p.m. Friday, 6:10 p.m. Saturday and 1:10 p.m. Sunday.
The New York Yankees come in to play games at 7:10 p.m. Monday and Tuesday and at 1:10 p.m. Wednesday.
Mariners action can be seen on ROOT Sports cable television.
Seahawks
Seattle visits the Los Angeles Chargers for 7 p.m. preseason action Saturday on Channel 13 TV.
Sounders
Seattle visits the Portland Timbers for a 7 p.m. Friday Major League Soccer match carried on ESPN cable.
Storm
Seattle entertains Indiana for 4 p.m. Women's National Basketball Association action Sunday before hosting Connecticut on Tuesday.
JOEtv will show both games live.
Rainiers
The Las Vegas Aviators fly in for 7:05 p.m. Pacific Coast League baseball games at Cheney Stadium this Thursday, Friday and Saturday and for a 1:35 p.m. contest Sunday.
The Rainiers go on the road for the rest of the season starting with 7:05 p.m. clashes in Fresno on Monday, Tuesday, Wednesday and Thursday.
Emerald Downs
The Auburn horse racing oval opens for action at 6:30 p.m. Friday, 5 p.m. Saturday and 2 p.m. Sunday.